I've got a neighbor who works in Kenya one month on and one month off. He does something with oil drilling. Anyway, we are in his last week of 'one week on' and we made a deal before he left. He does incredible things with wood and I had a project I wanted to trade him for. So I got to polish his 1997 T100 truck and he will make my wood project for me. Pretty sweet deal if you ask me.
The thing has been ridiculously neglected, but fortunately it is from a time when paint was practically bulletproof. It had some damage that wasn't going to get fixed by polishing, but a lot of it was just really bad oxidation. I knew that would clean up easily with the tools and products I had in mind. The Flex 3401 and some XMT3 should do the trick.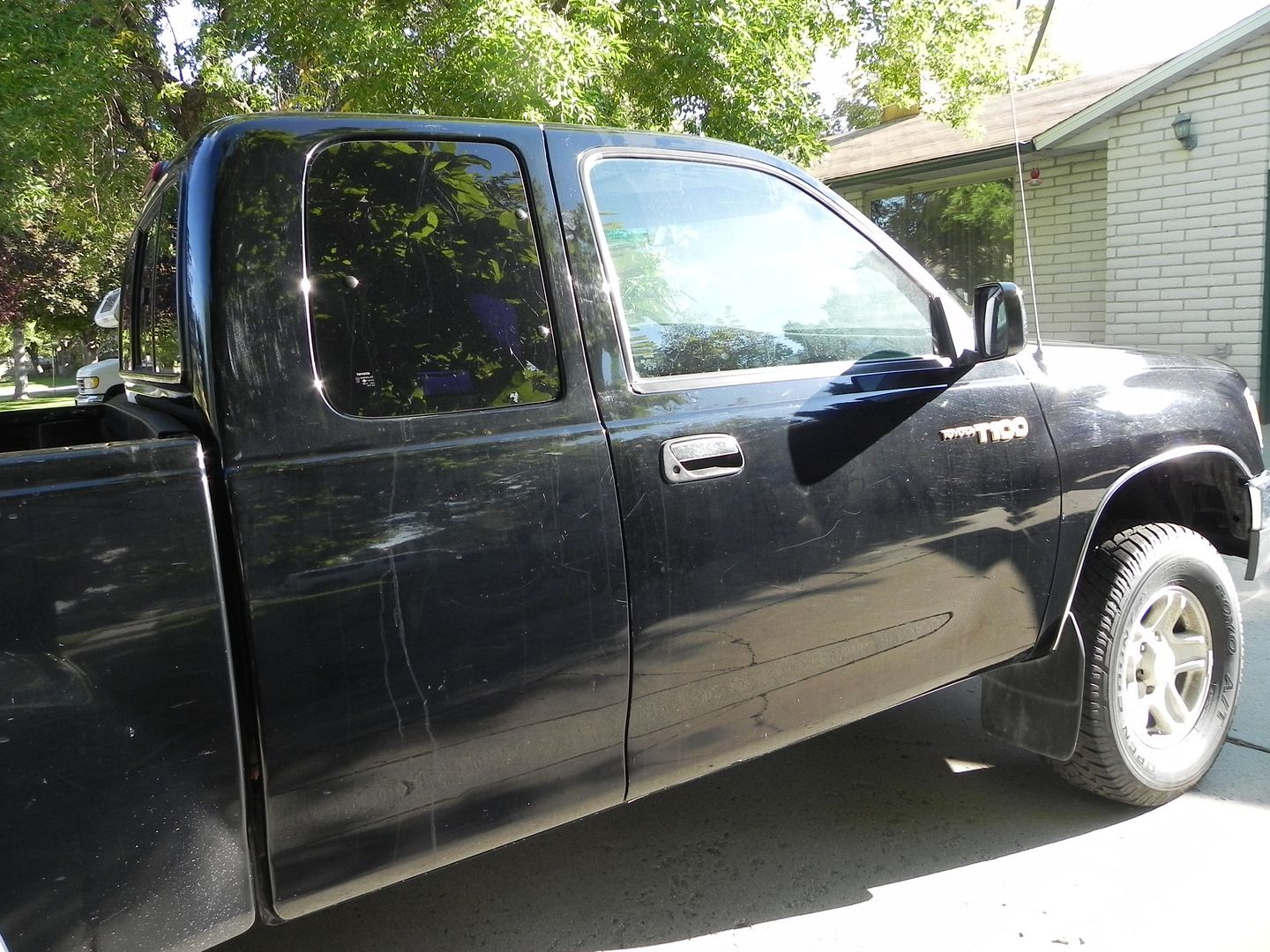 I washed and clayed it last night and started working on the paint this morning. Because it is black and the sun was just not at the right angle, 'before' pictures were kind of tough to take. The camera wouldn't focus on the damage and just zeroed in on the reflections. You know the type of damage though. Just sort of rainbowy and oxidized looking black paint.
I bust out my red FLEX pad and went to work. I wanted to get some half/half shots since that was probably the only way the difference would really be seen with the lighting I had to work with.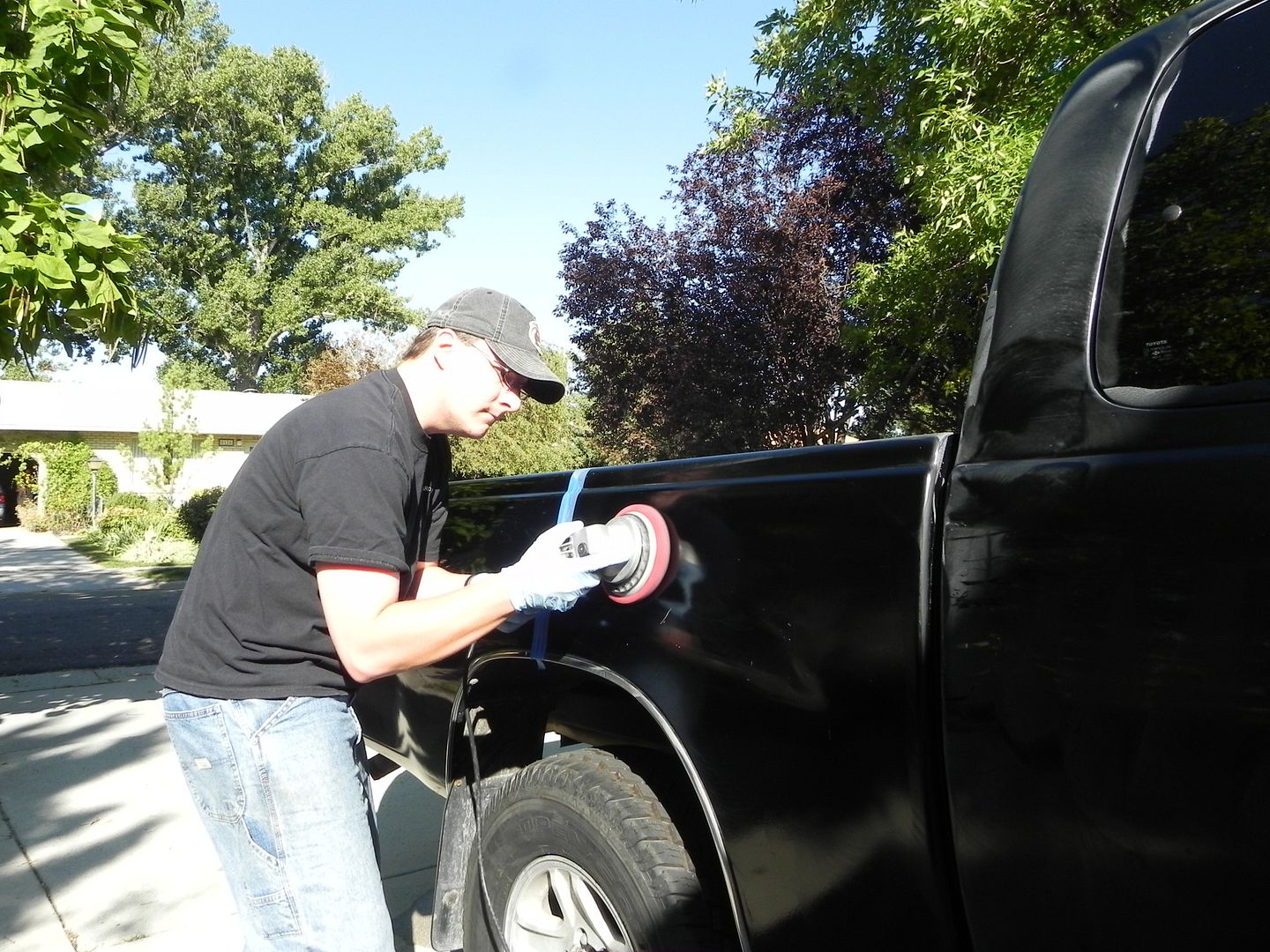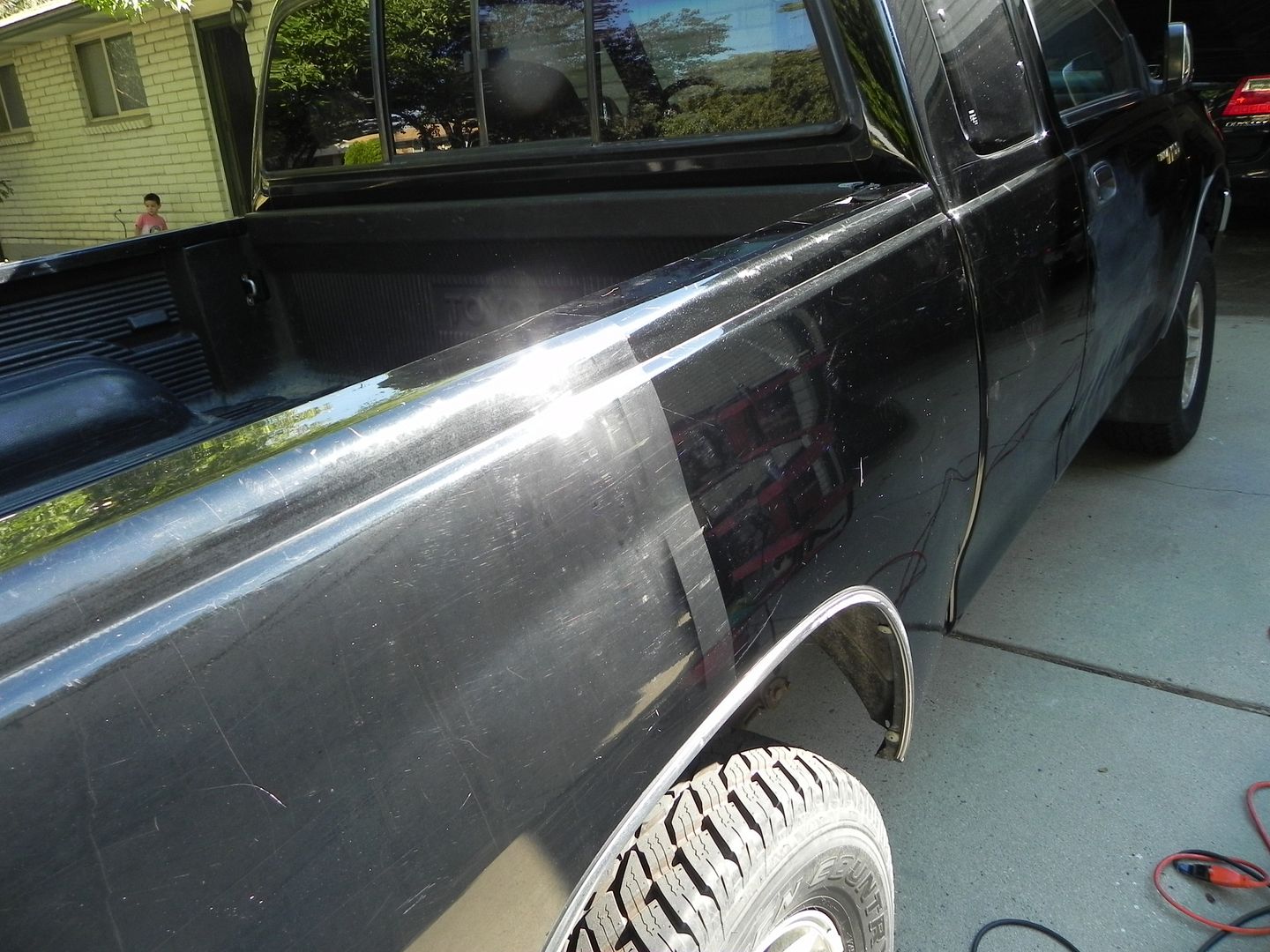 I did the same thing on the hood. That part was just so much worse looking in person, but this shows it off pretty well.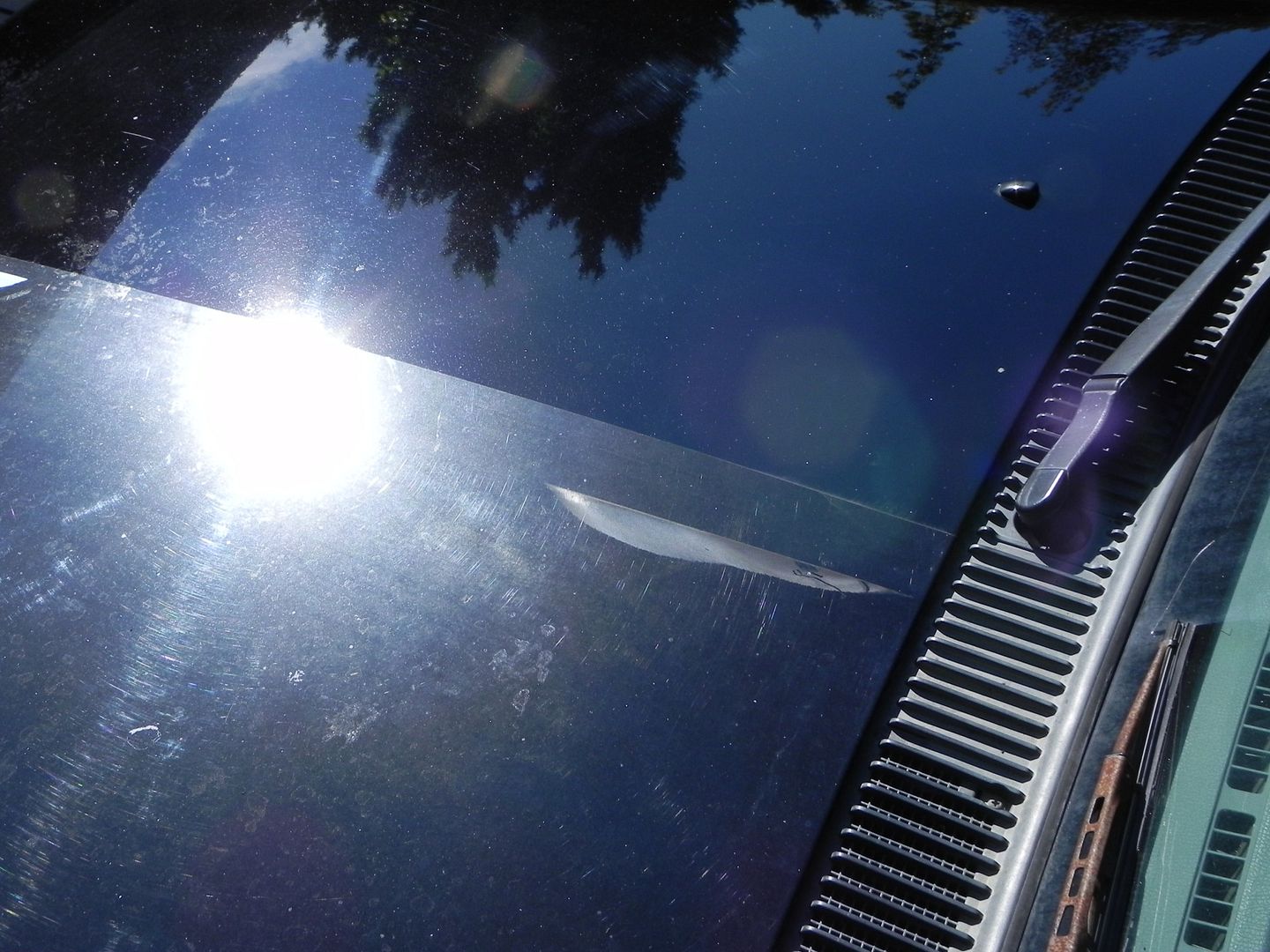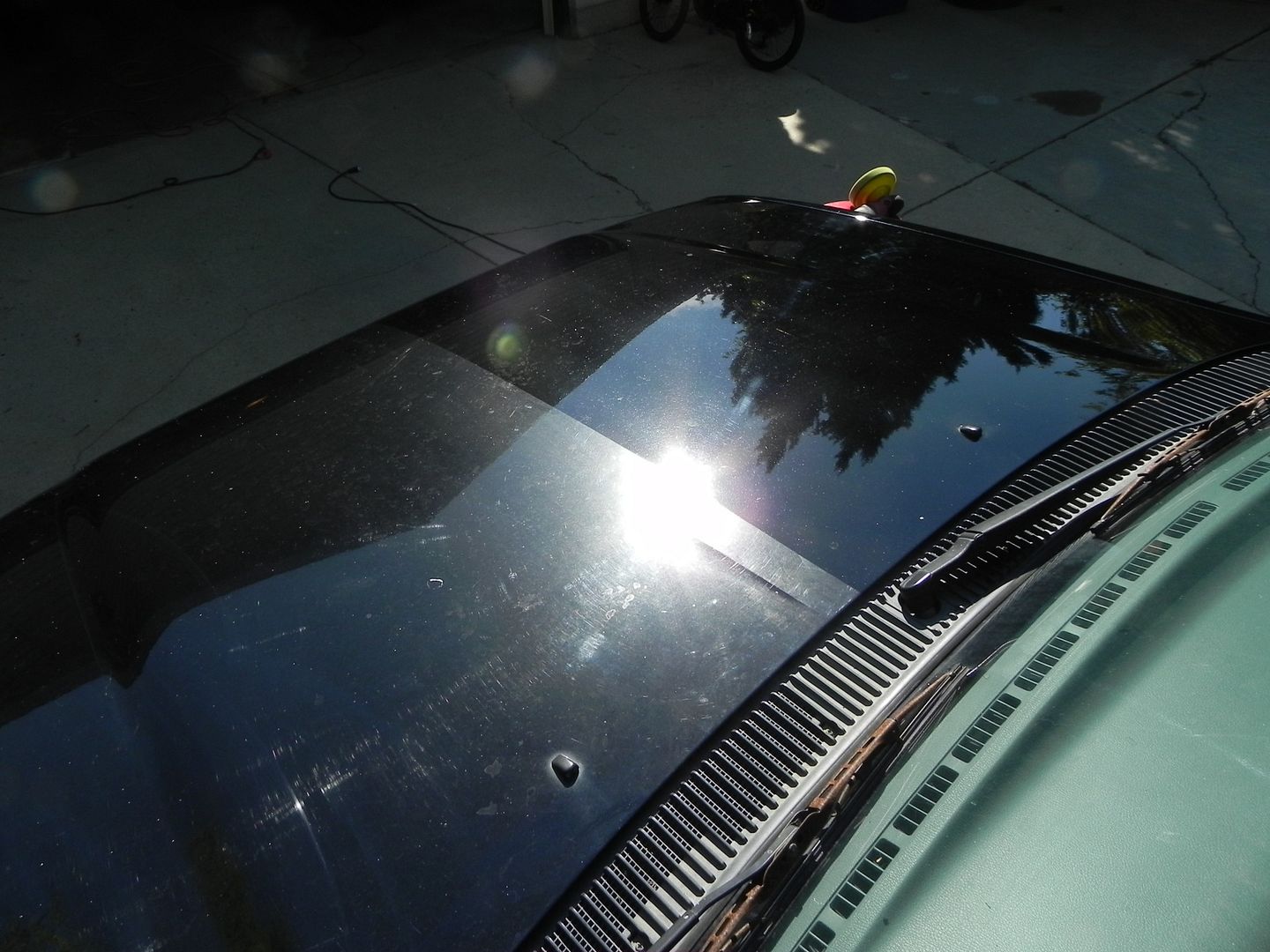 The top of the cab was pretty terrible too, but I didn't think to get the half and half up there. I figured I had what I needed.
All in all I have about 5 hours of polishing into this beast. I went over it once with XMT3 and then once more with XMT1 just to clear out some haze. It looked so much better than I thought it would after that second pass. Then I used some Wolfgang Polish Enhancer and then a final step of Wolfgang Paint Sealant. Nothing looks better on black than Wolfgang, so it only seemed appropriate.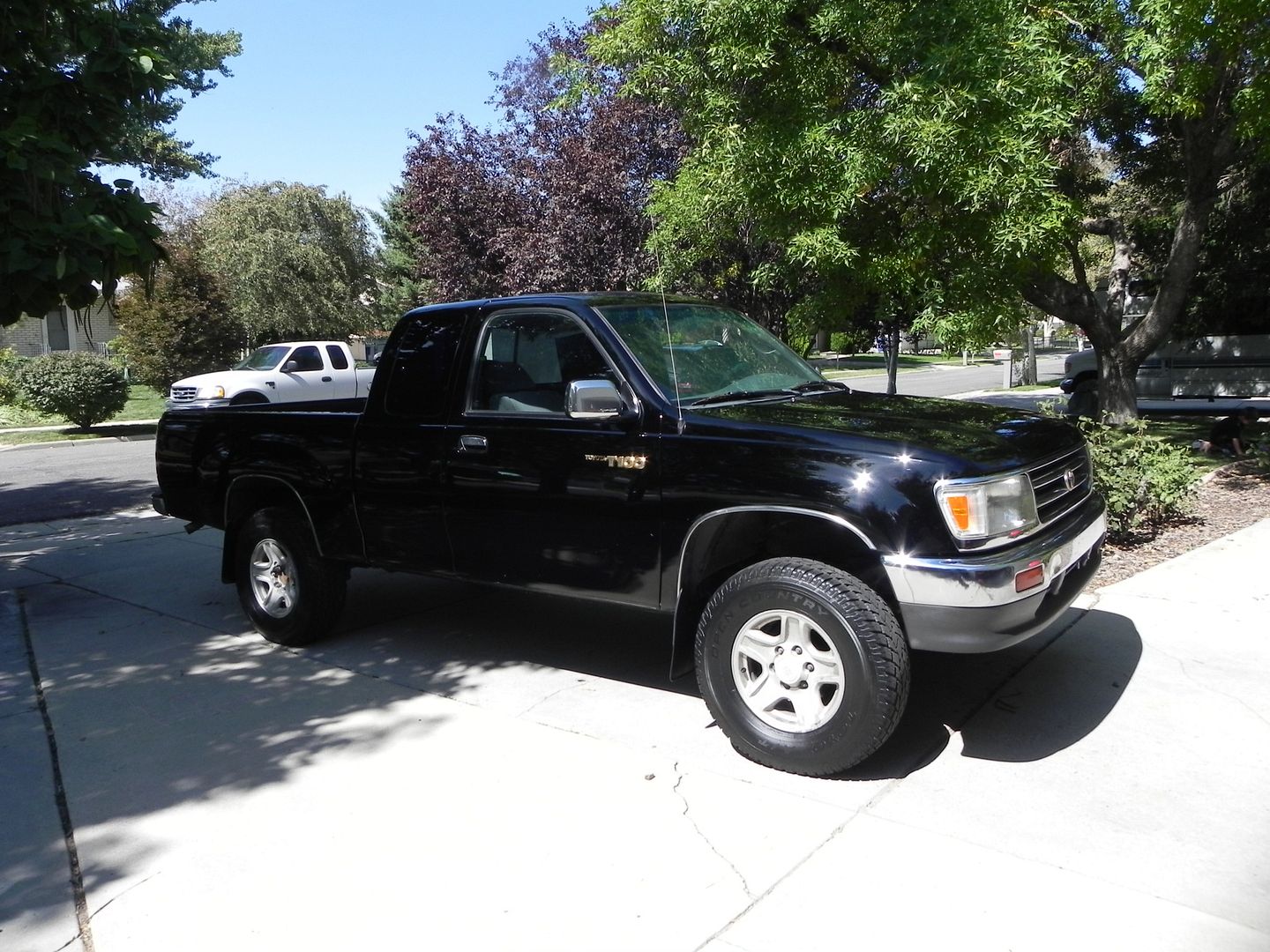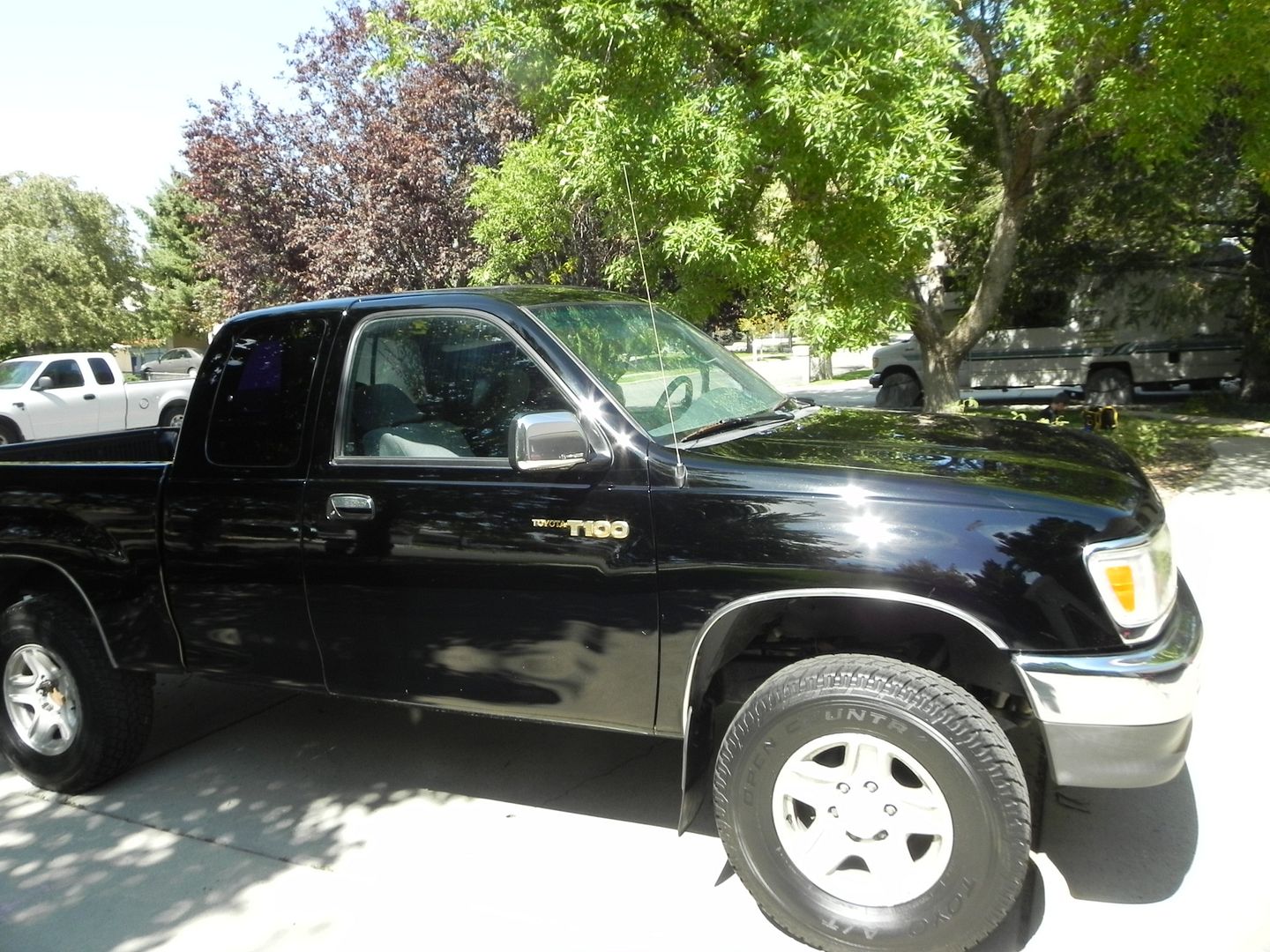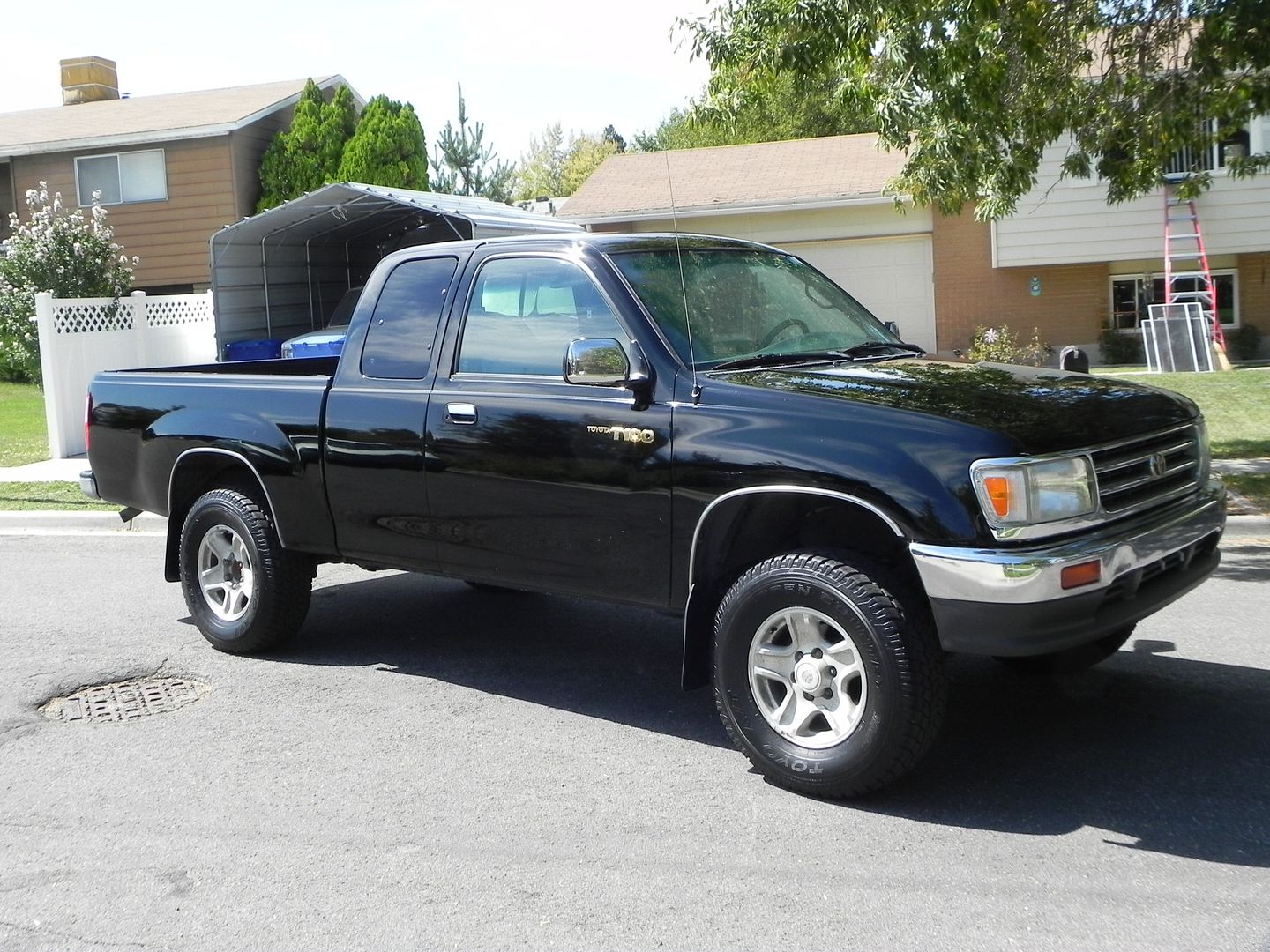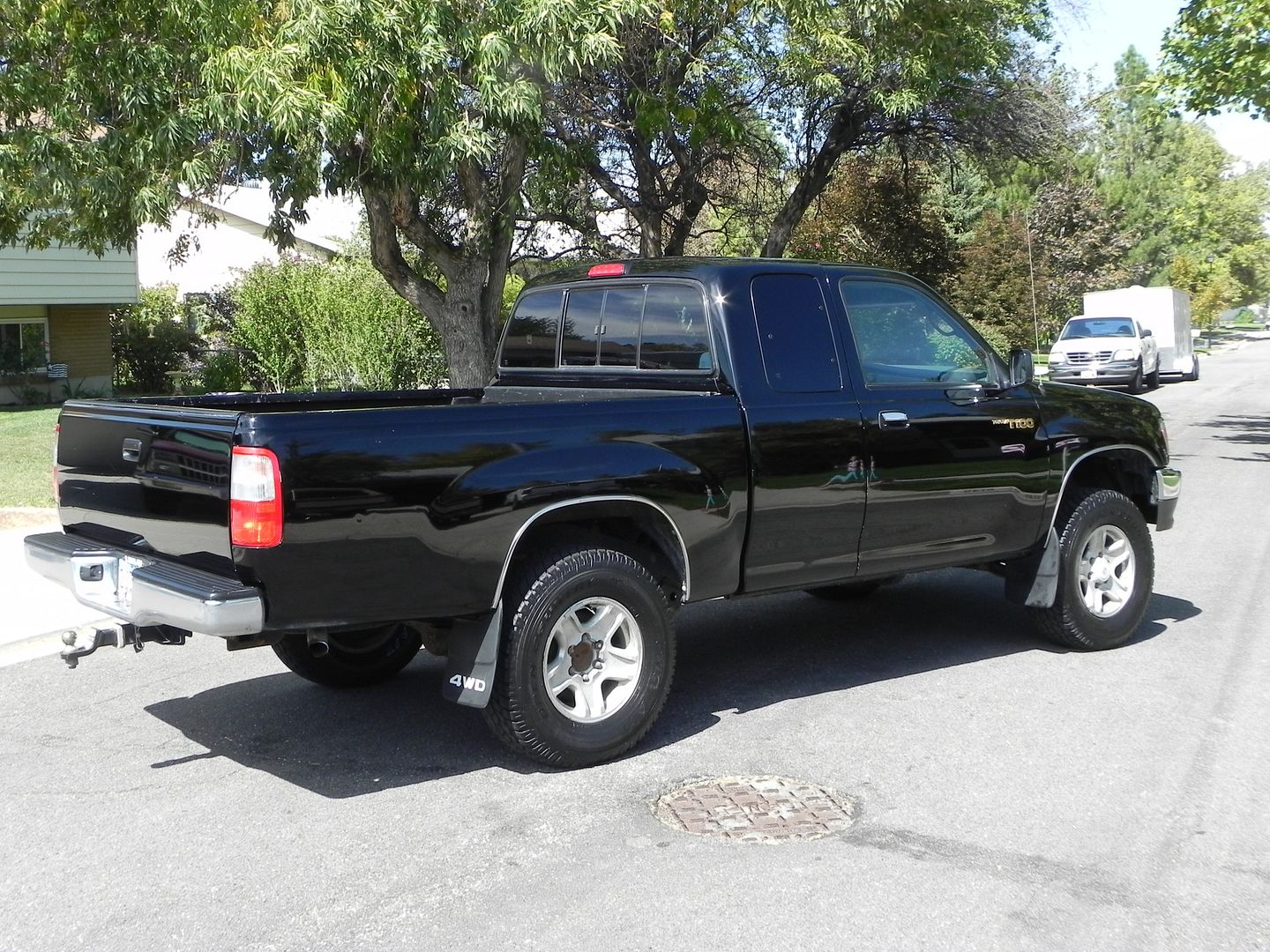 The paint may still not be perfect, but I think it is still going to blow the owner's mind when he gets home next week. The difference before and after was pretty awesome. I love vehicles like this. It took some time, but it wasn't really that difficult. I was glad for the opportunity and really hope he likes it.