It's funny how the world goes round. A long time client and buddy of mine got a new job about 6 months ago for a company called Rally Sport Direct as their technology guy. Oddly enough, I was already detailing for a couple employees there. It is a company that sells tuning products for all sorts of cars including Subarus, so it is no wonder that there are a lot of those there. That IS-F I did a couple weeks ago works there as well as this white STi. The silver one is my friend's brother's car. Both were a lot of fun to polish up. I've done the white one a few times in the past, but this time he had new wheels (much better choice in my opinion) and the graphics on the side. Say what you will about the graphics, but I think they tie this car together really well.  I like the looks of it a lot!
The process on this white one was pretty simple. Wash, clay, polish, and then make pretty. 
 I polished it with SSR2 because that seems to be a nice 'go to' product for well maintained vehicles. I wanted to make sure I got the body lines glowing, so I was extra focused on those. I was using my FLEX 3401, so I wasn't too worried about damaging anything. After I got the body lines all nice and polished I sealed it with Blackfire sealant. That stuff looks incredible on white! I dealt with the wheels and tires and cleaned the glass before buffing it off and then I hit the body lines with Pinnacle Signature II. That is another product that I really like on white. I think the polishing did most of the work, but you have to admit that this is one shiny white car!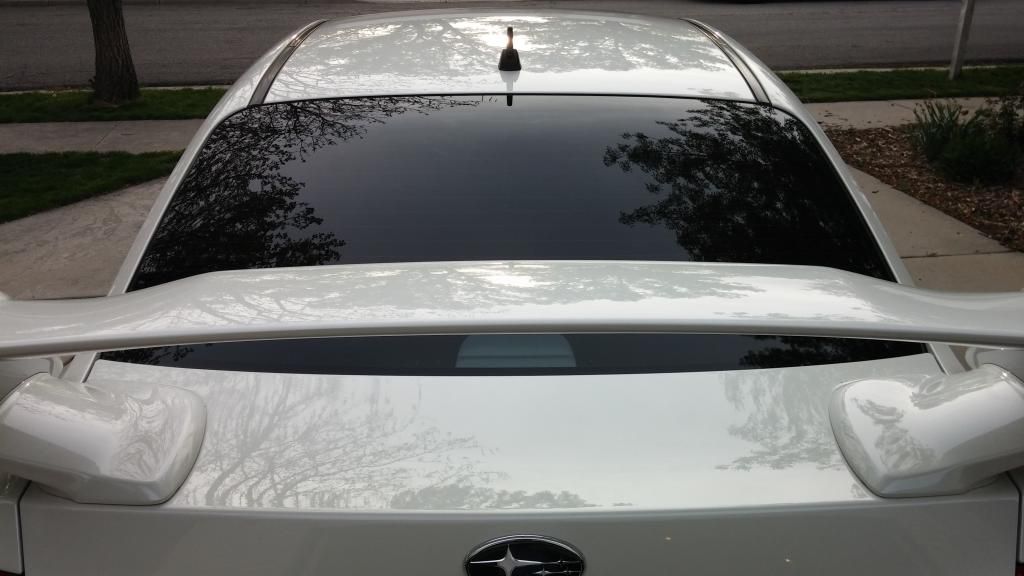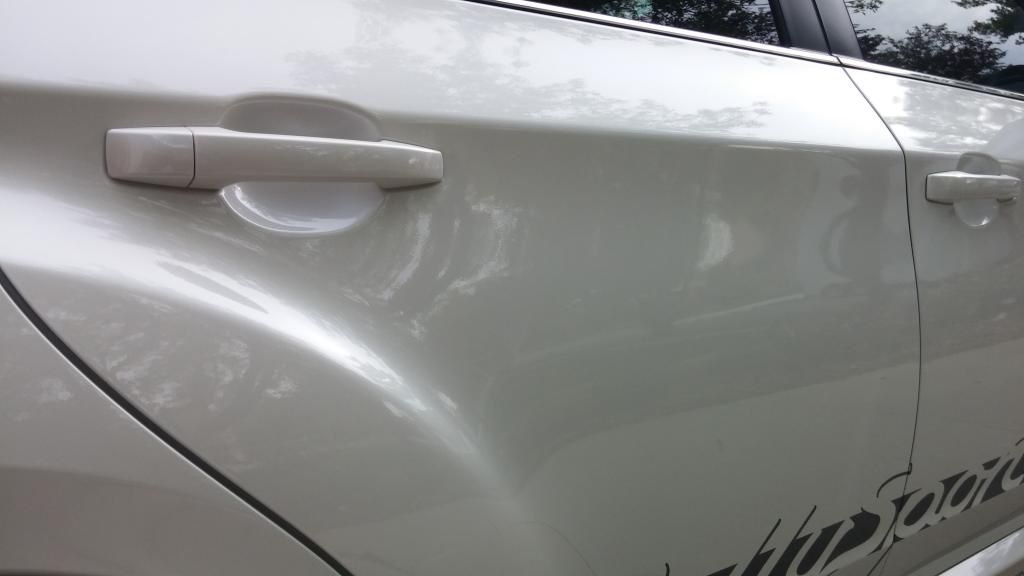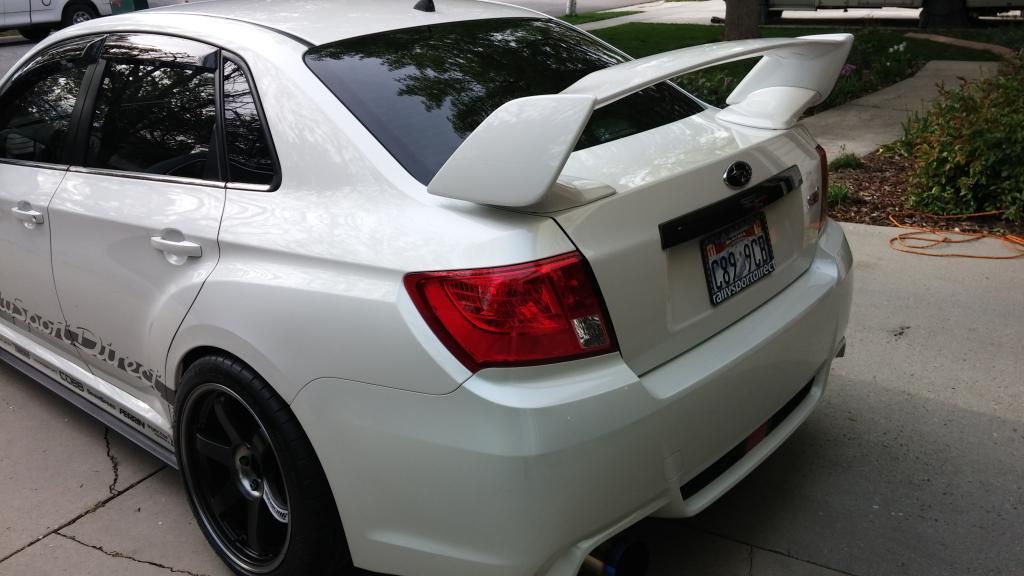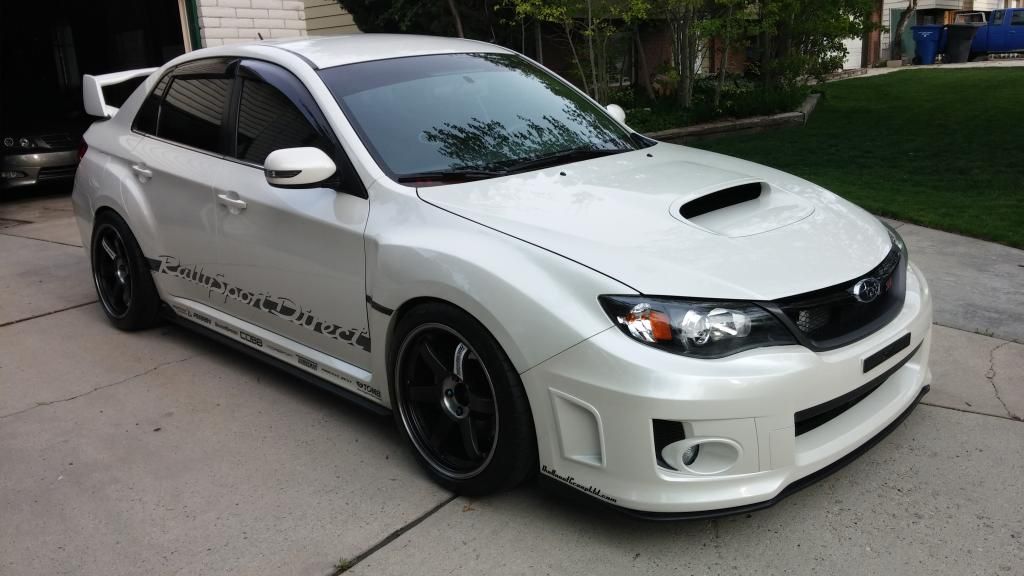 I love the way the body lines flow on this car. White is harder to get them to pop, but I think they do pretty well.
The engine was also a fun project. This car isn't on the road as a daily very often, so the work under the hood wasn't overly difficult, but I still think it turned out well.
Not too shabby. This silver one, on the other hand, I think came out much better! Lighting was tough on both these cars. I finished the silver one when the sun was pretty much right on top of it, so every side was a shady side, and the white one was finished after the sun had gone behind some clouds. That's ok though. These colors are hard to photograph in direct sunlight anyway.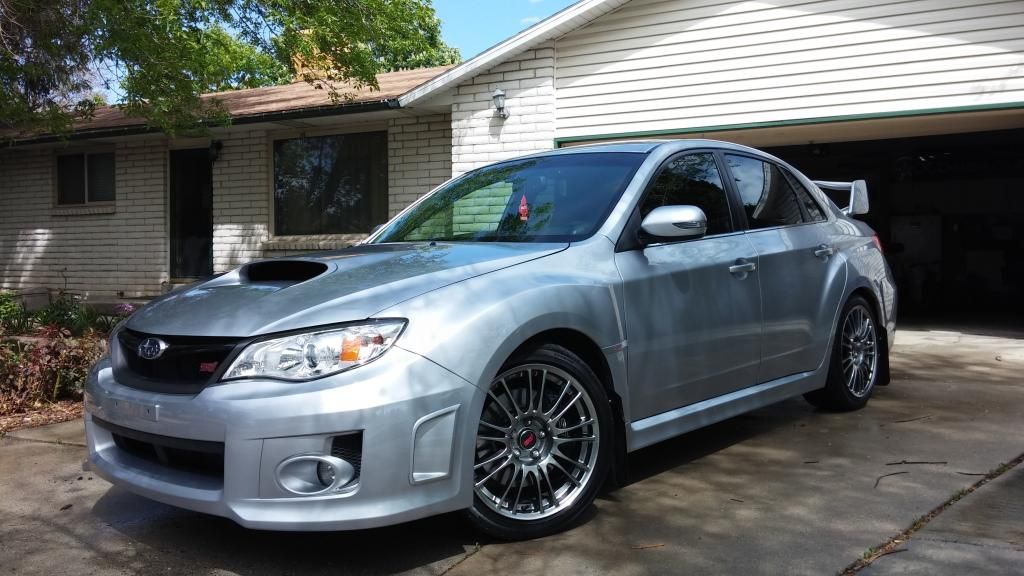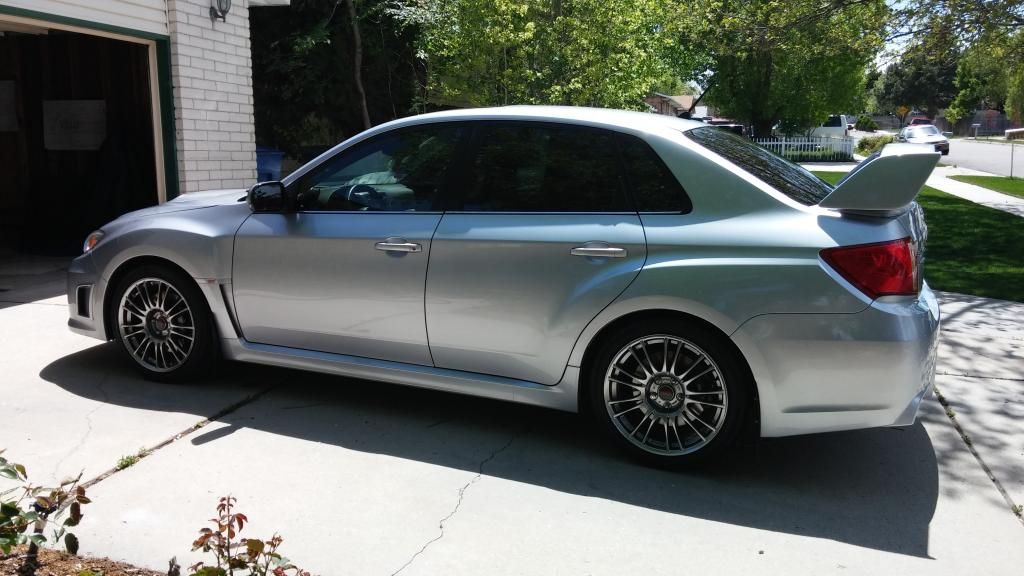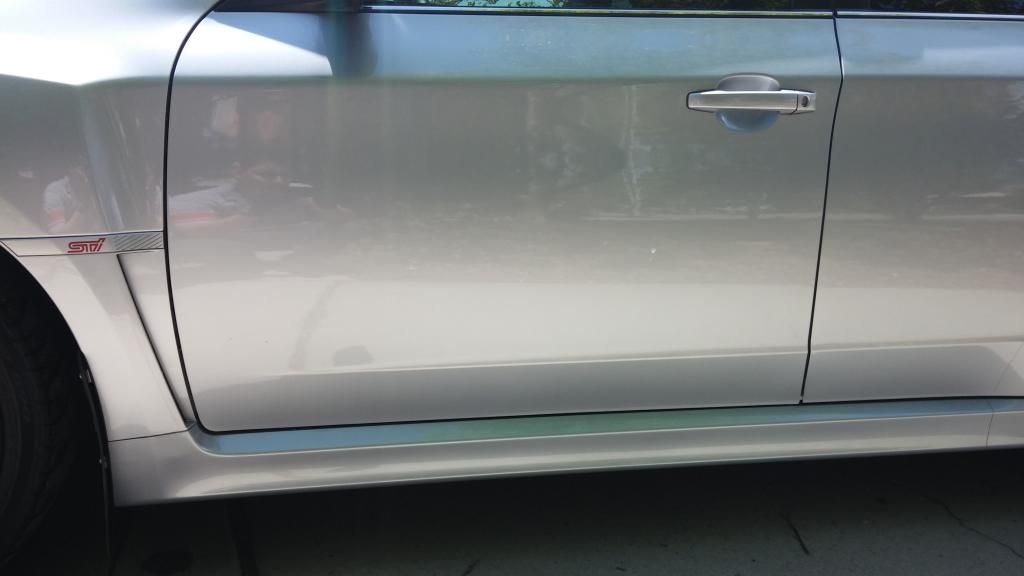 As contrast to that last one, this is what that same door looked like before in similar lighting.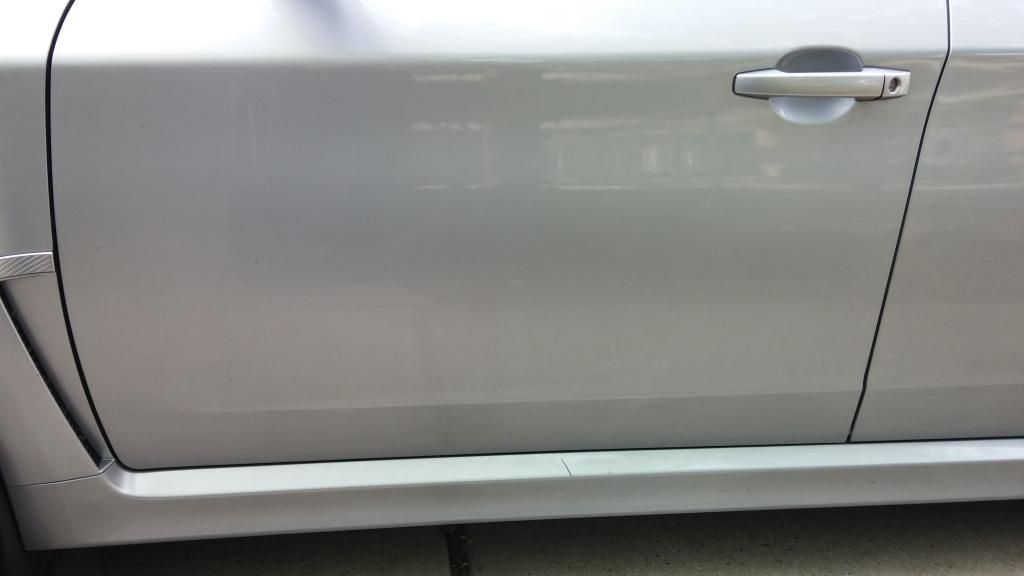 I'm the first to tell people to stop taking pictures at money angles in the shade, but it was tough not to do on these cars. They just looked so dang good at certain angles! 
The process on the silver one was the same as the white. Blackfire on the car and Signature II on the body lines. Durability isn't the primary concern for lookers like this. They just want them looking good all the time, so I tend to have them in my driveway every other month anyway. They were a lot of fun to polish though. I love those body lines!