I'm halfway through this detail. I would have been able to knock it out in one day if I hadn't been constantly interrupted. I got off to a late start because of a blown fuse when I plugged in my cell phone charger, so that had to get sorted out. Then everybody that walked into the hangar wanted me to come out to quote a detail on their vehicle. I probably lost about 3 hours of my day with those people. I did pick up and schedule three other vehicles though, so that kind of worked out well. I'm going back on Friday morning to bust out the last 4 hours of this project, but I thought I'd post some progress pictures.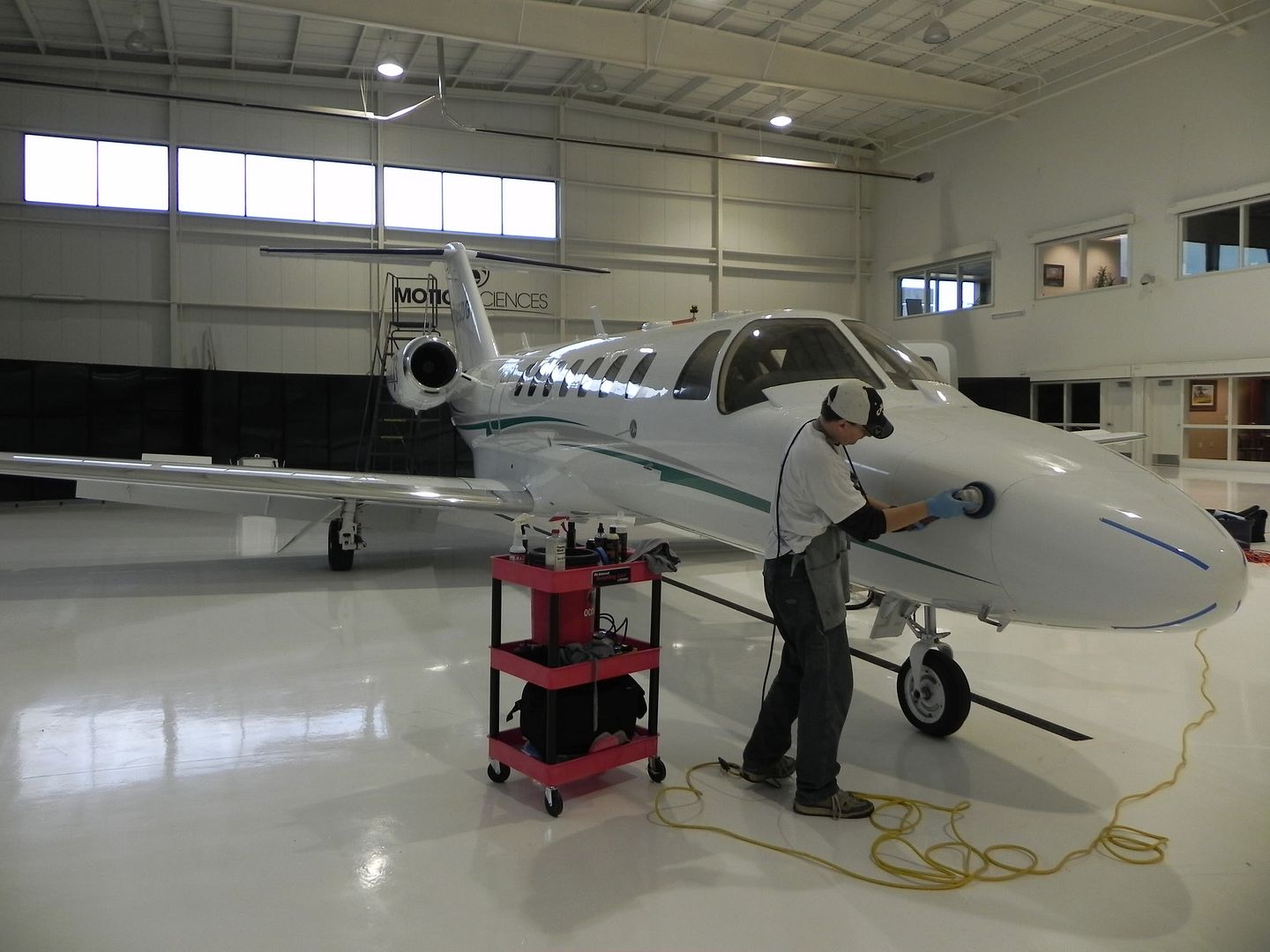 This part was a first. I've never had to lay down to detail before.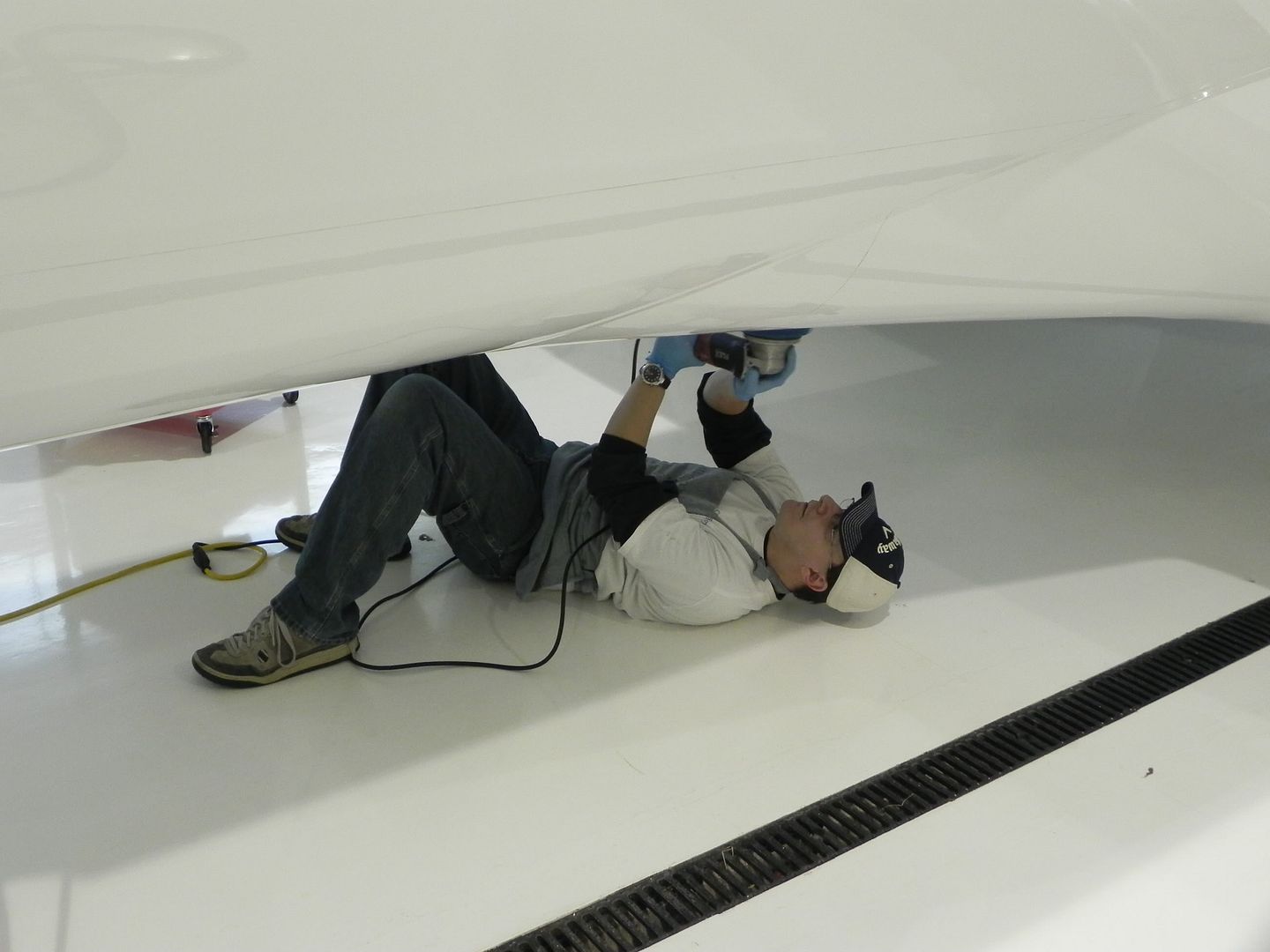 They ended up pulling out a creeper they had in another room of the hangar, so that made it a lot easier for the rest of the plane and under the wings.
My wife is my interior girl, so she got to work on the inside. She did the leather with Wolfgang Leather Cleaner and then Wolfgang Leather Conditioner. The carpets were done with Wolfgang Spot Remover and Tuff Stuff for the most part.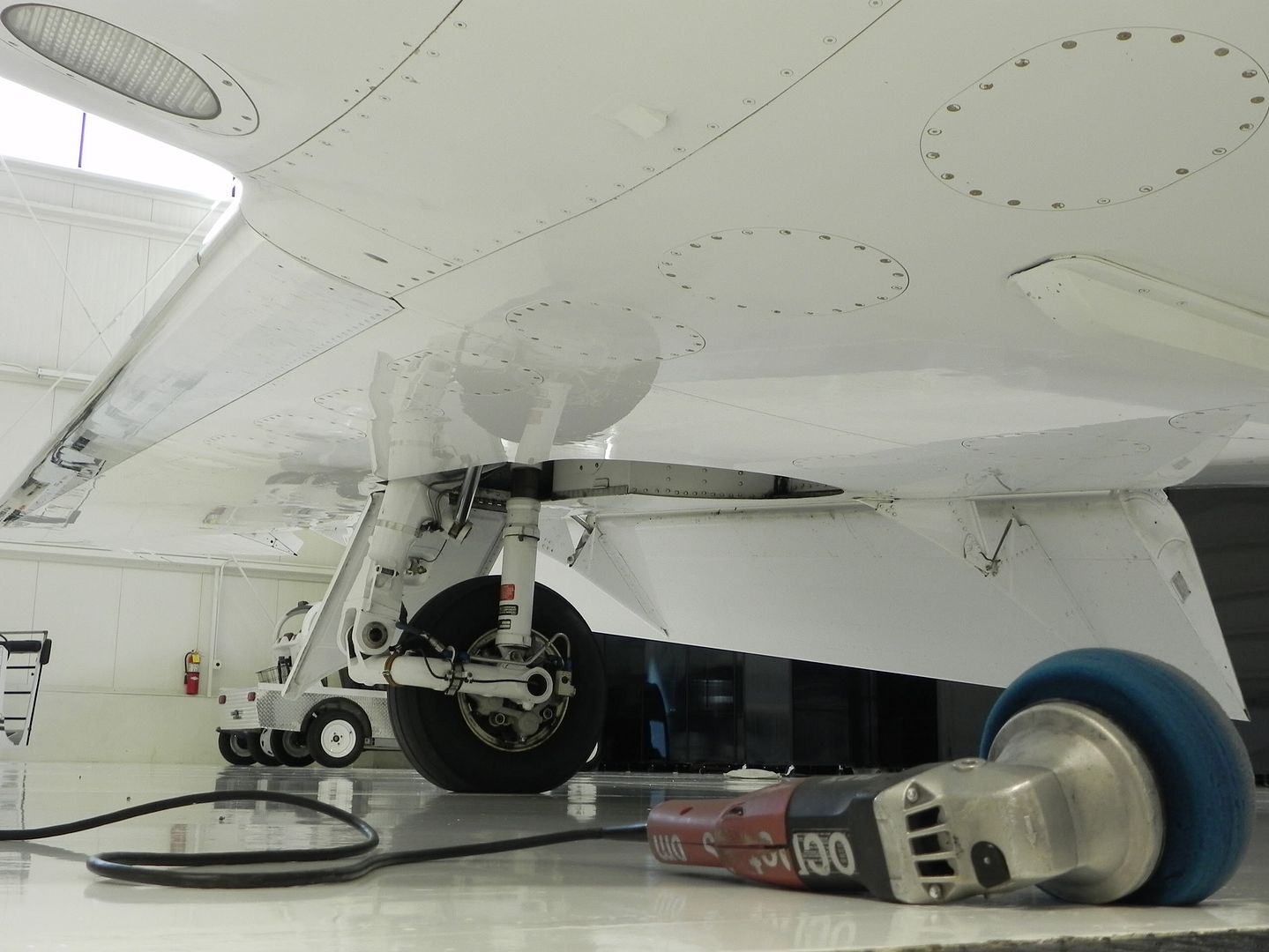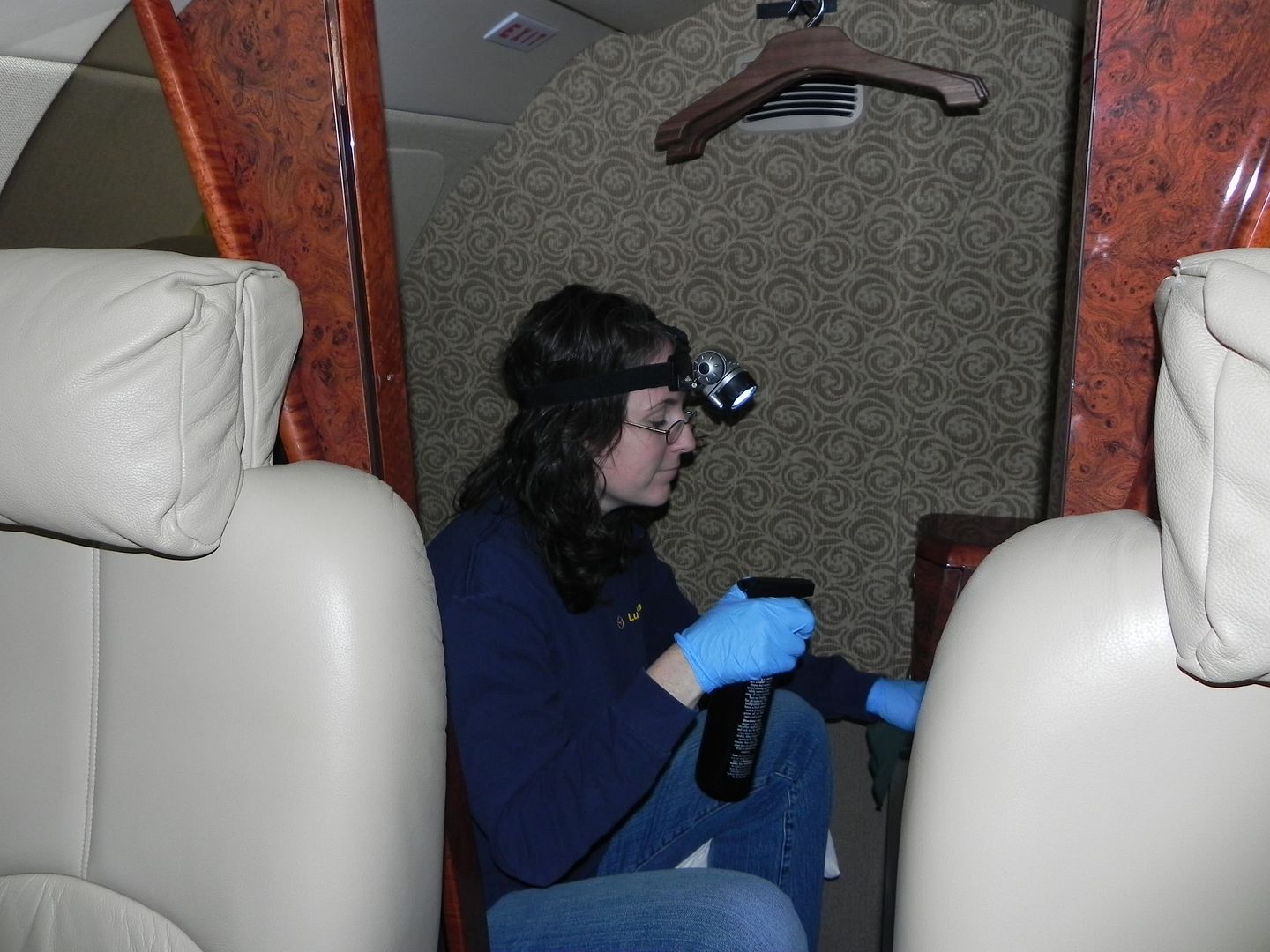 There were three sensors on the plane that the pilot forgot to turn off. Apparently they get really really hot and leaving them on is a bad thing. They are really sensitive, so I didn't want to hit them with anything too aggressive or with a polisher, so I pulled out my jar of Blue Job that I use for bluing on headers and motorcycle exhausts and that seemed to do the trick just fine.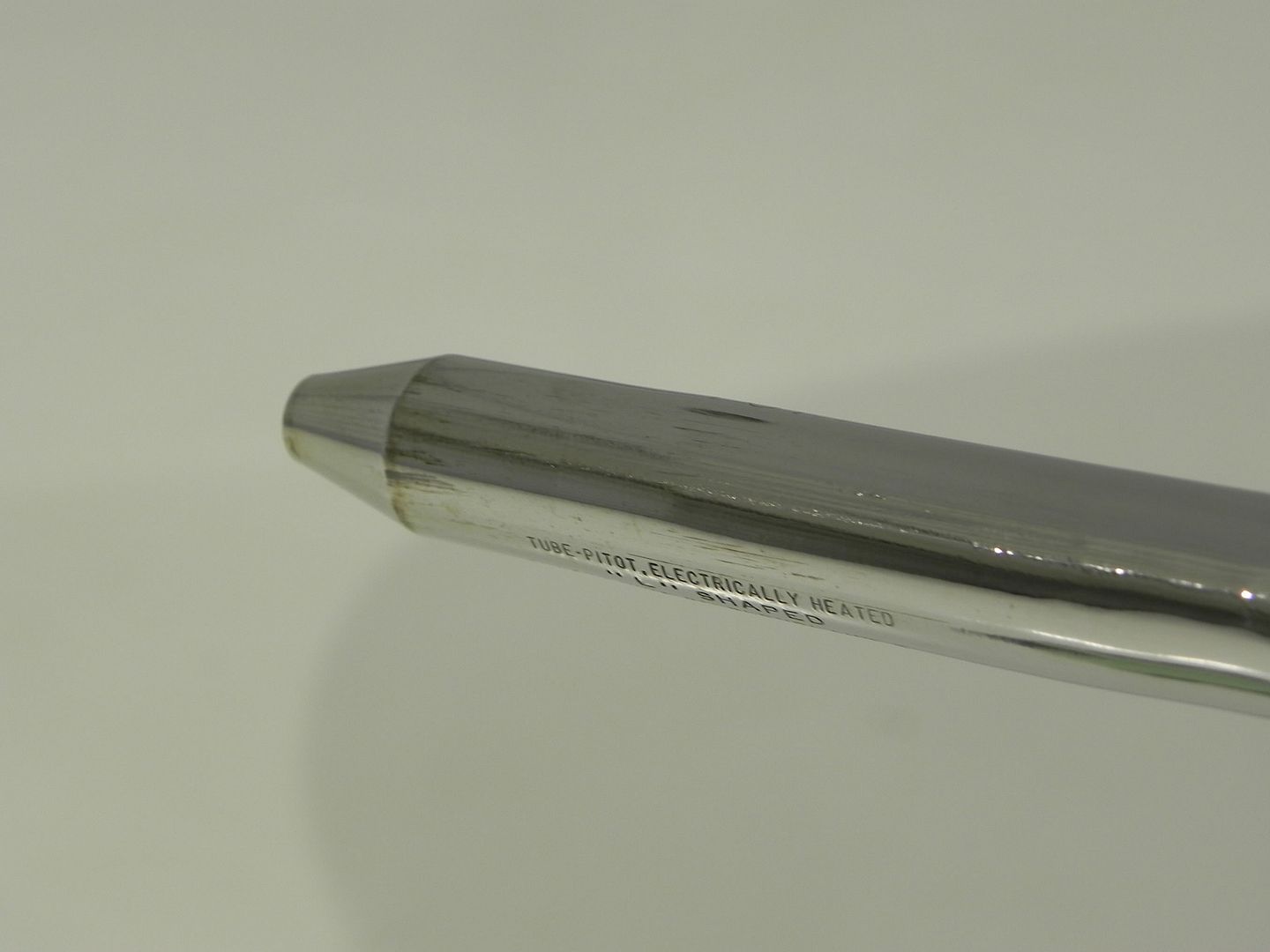 There is a rubber boot on the top of the tail which expands to break ice off when it forms. They wanted something good on there to protect it, so I bust out the Wolfgang Exterior Trim Sealant. It looks better in person, but you can see the difference between the treated side and the untreated side.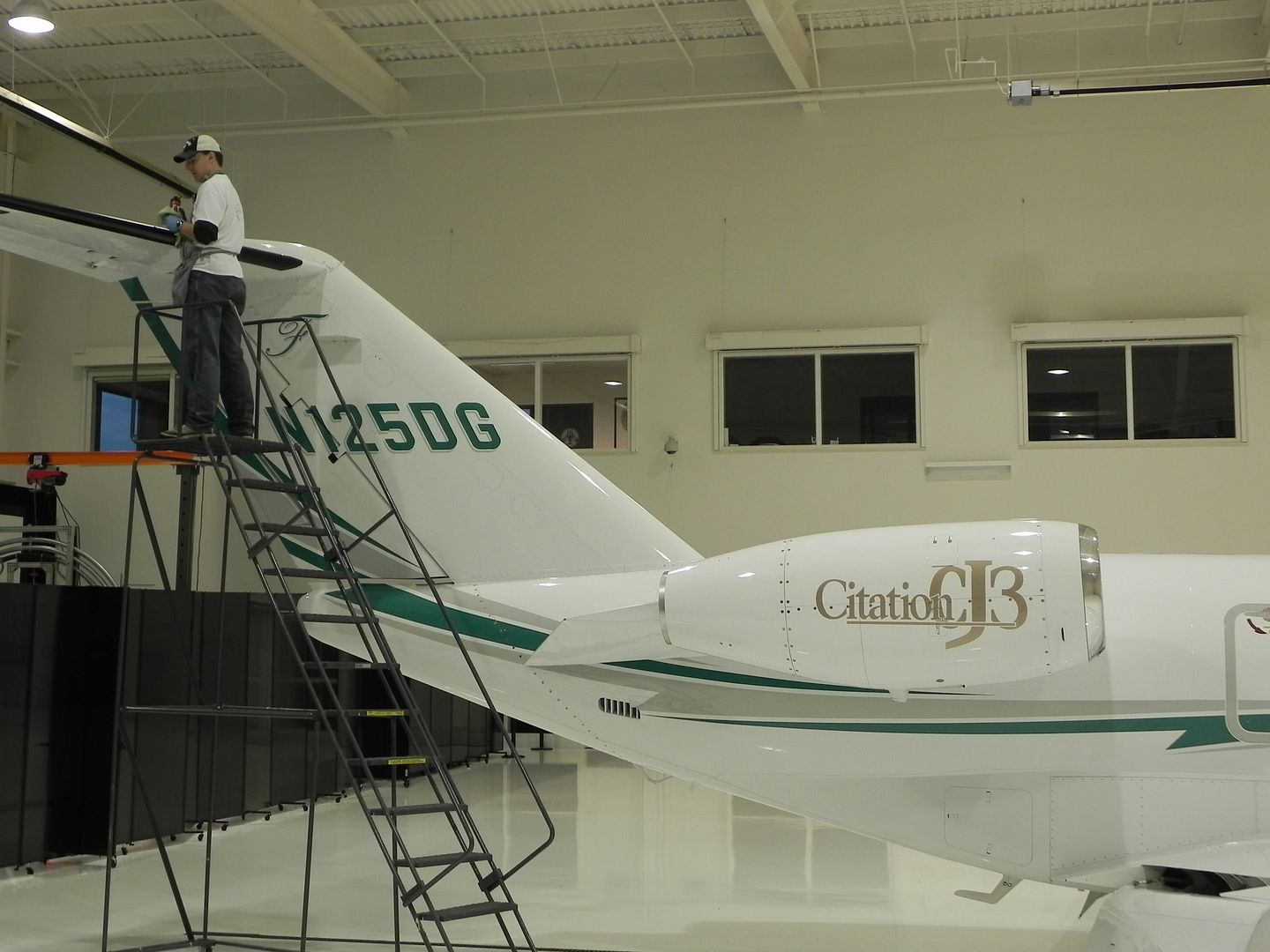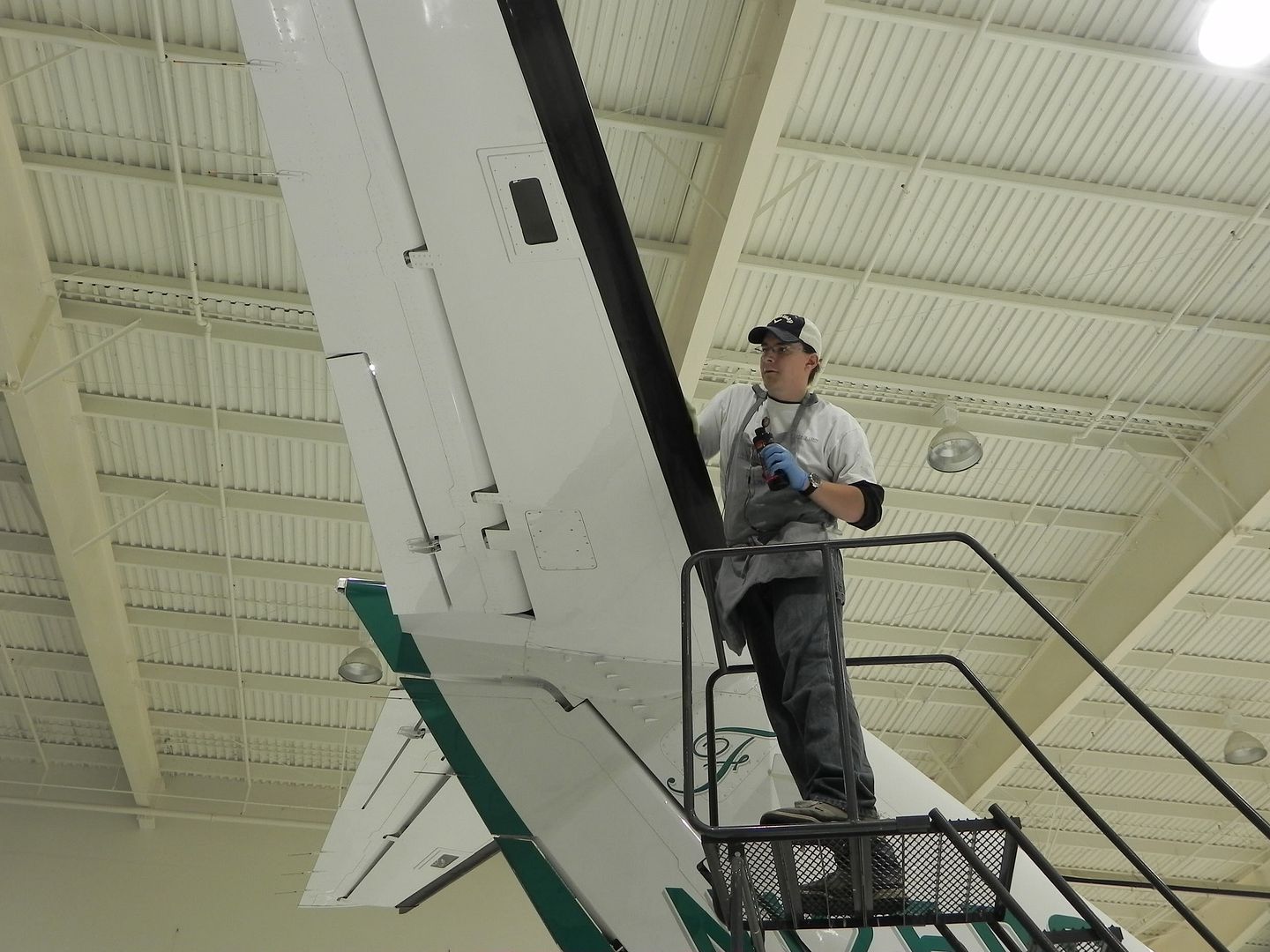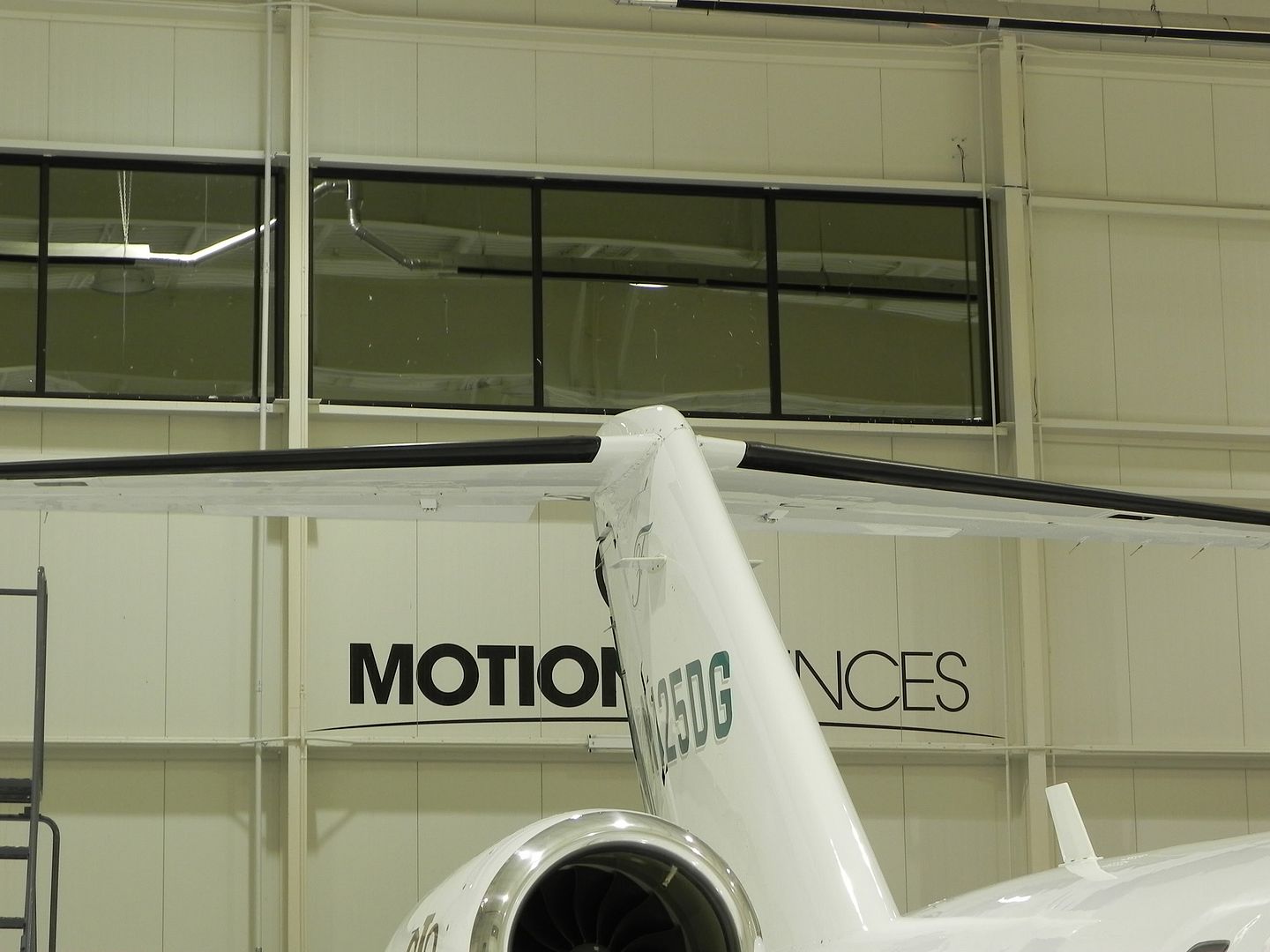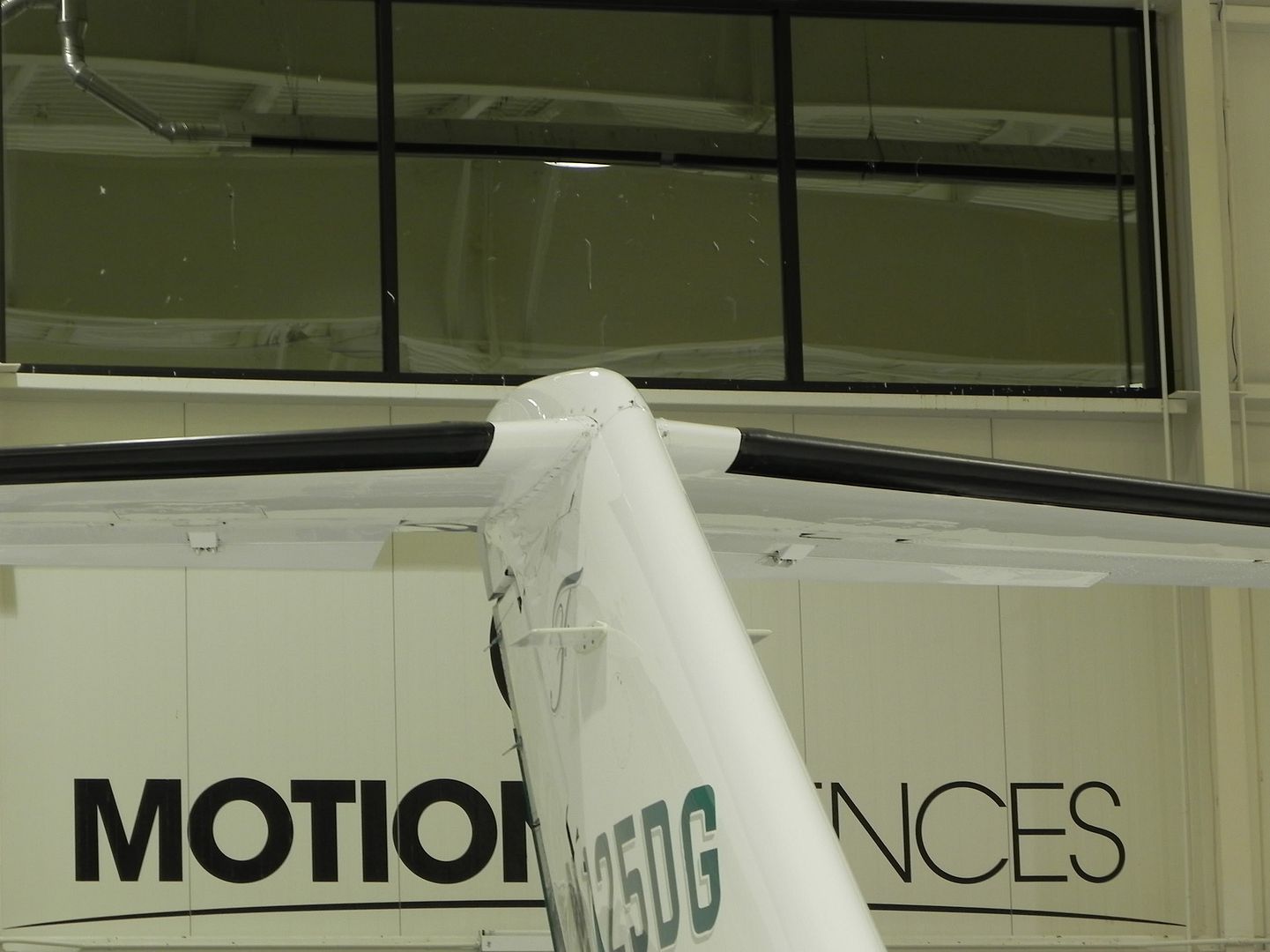 The paint was in really good shape. I had intentions to use my PE14, but genius me forgot the backing plate at home. Luckily I had also brought my 3401, so I used that. I keep my 7424 in the trunk at all times just in case something goes wrong with the 3401 or I need to polish something out on the fly, so I definitely had enough polishers.
I may be wrong, but I think this is probably one of the biggest projects anyone has used XMT 360 on.
I used that for nearly all of the polishing. I clayed it first with Wolfgang clay and soapy water as a lube (I didn't have nearly enough real lube for this thing) and that made it really smooth. XMT 360 took care of the light oxidation like a champ. Then I decided to seal it with Blackfire Wet Diamond because I love how it looks on white. The reflections are just so sharp now that I know the owner is going to flip. This thing is going to look outstanding in the sun!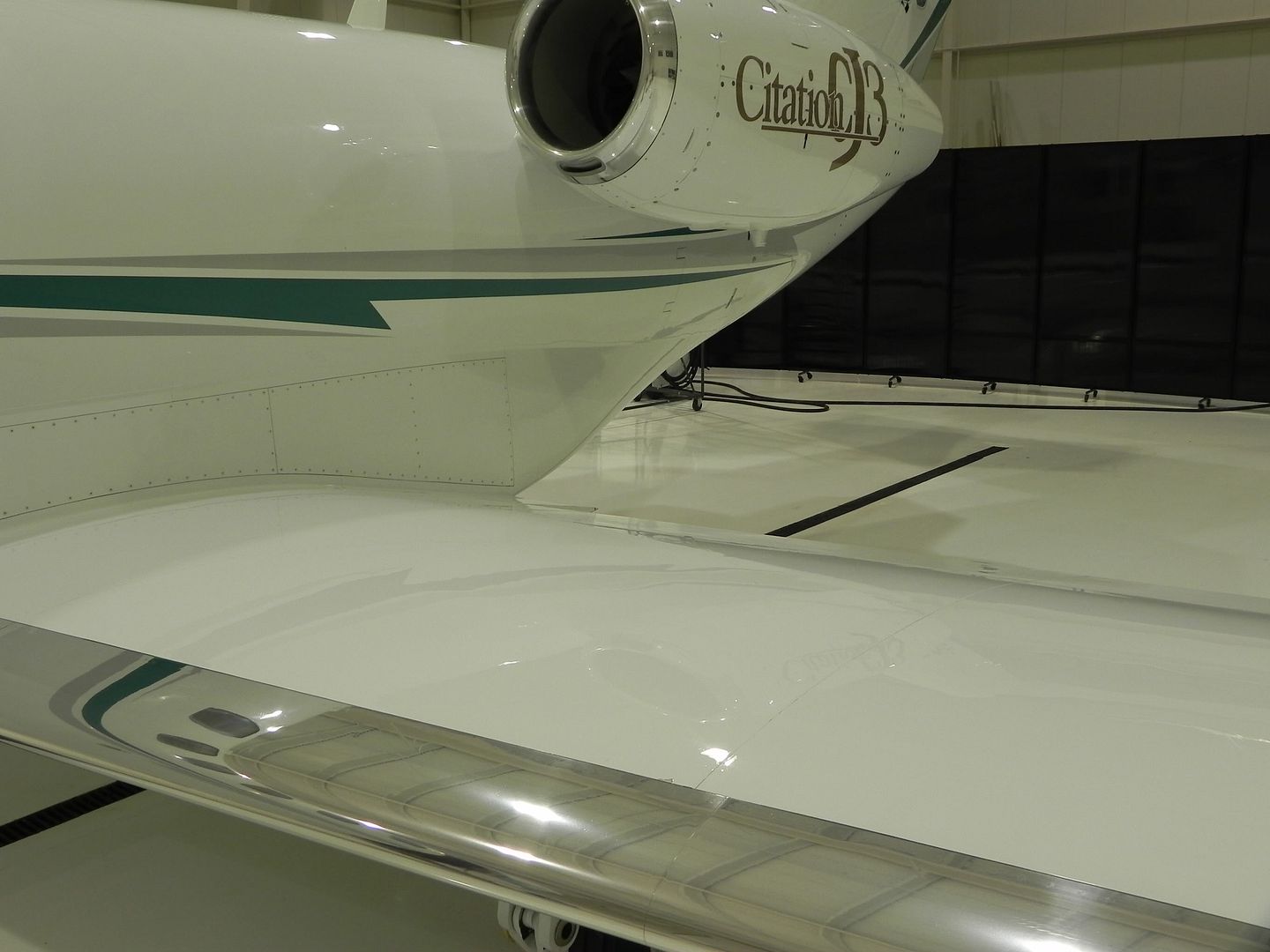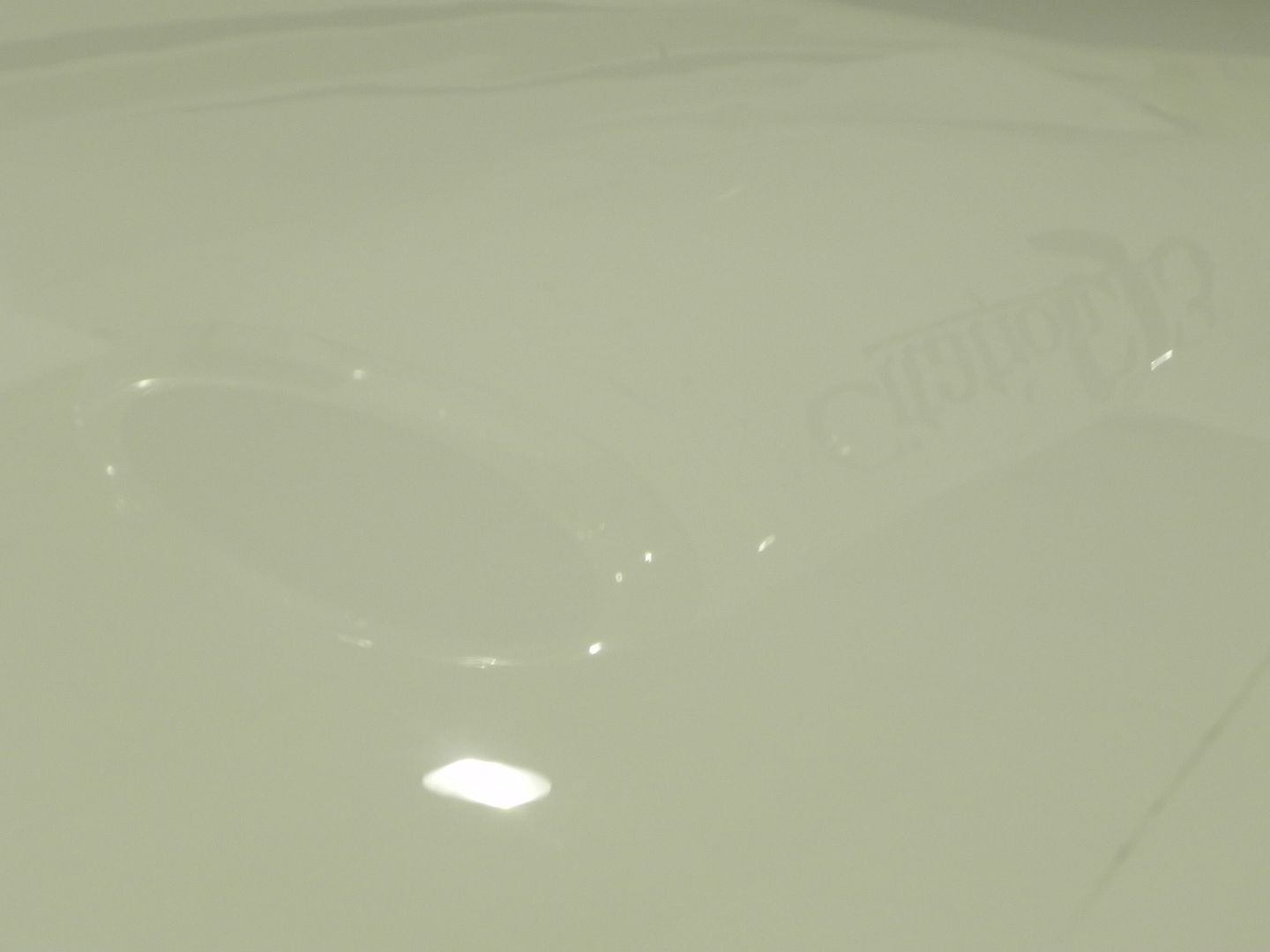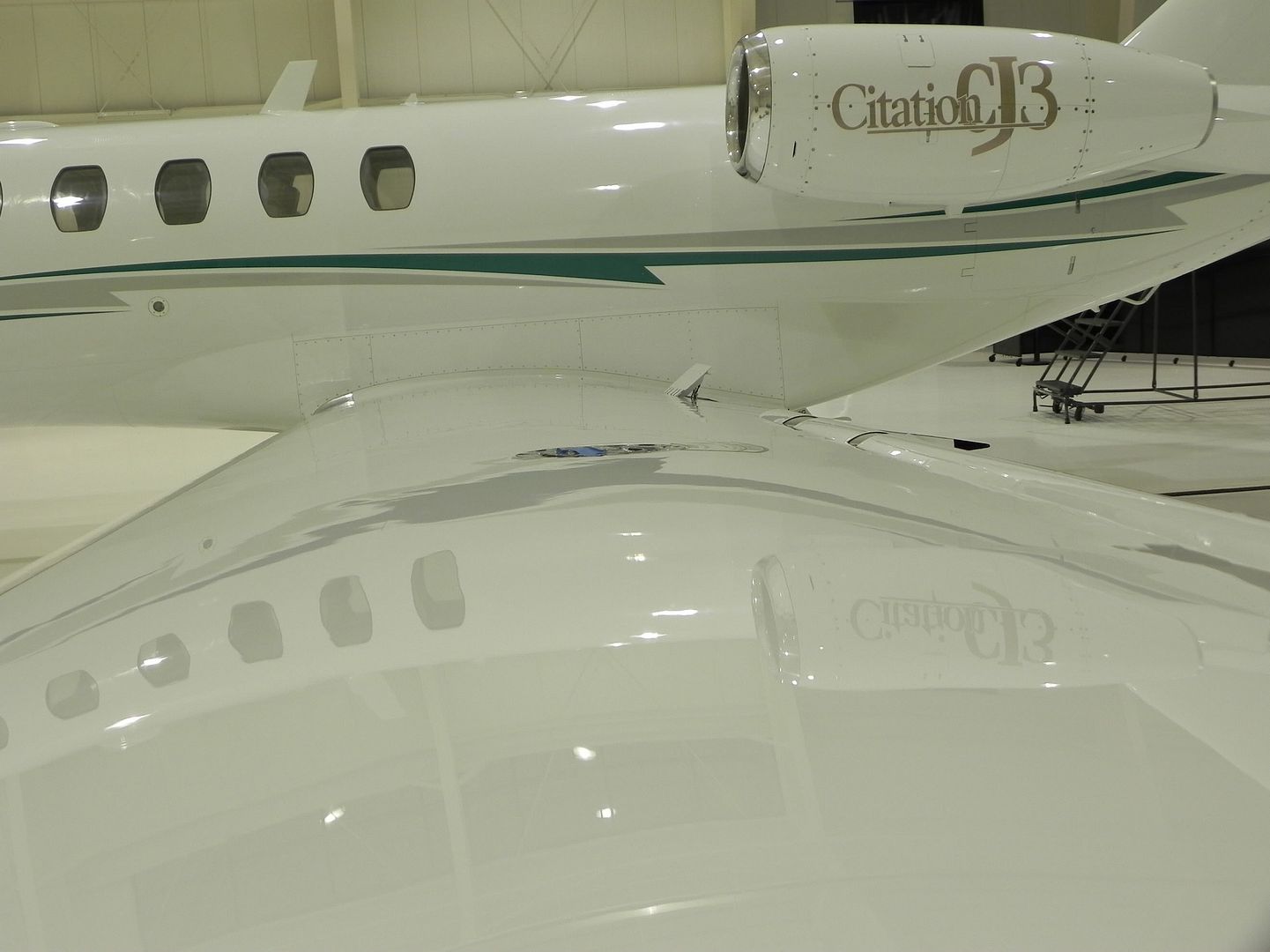 I basically got back to the last window and finished off the wings. So I just have the tail and engines and the last bit of the plane to finish off. I polished out the leading edges of the wings with Wolfgang's aluminum polishes and sealed it up with Wolfgang Metal Sealant. I'm telling ya… the ting looks brand new. It was a ton of real estate to polish though. The hardest part was actually the very top of it since I had to keep climbing down the ladder and moving it ever few feet.
The life saver on this project was the Pad Washer and Grit Guards Pad Washer cart. Being able to pull that around with me so I always had a clean pad and all my supplies right next to me was huge. It probably saved me an hour of walking around the plane and dragging buckets and products around with me. I love that thing!
I'll get the rest finished up tomorrow and post the final pictures. I've got a couple before shots that I think are going to have really good after pictures to complement them. We'll just see I guess.
EDIT: Next day…
Alrighty… here we go with the final pictures. I would have better once except they had to move the plane around and put a very large one in front of it. They hangared a Falcon 2000 (owned by the head guy for the Boy Scouts apparently) for the weekend.
Here is an idea of the oxidation on it.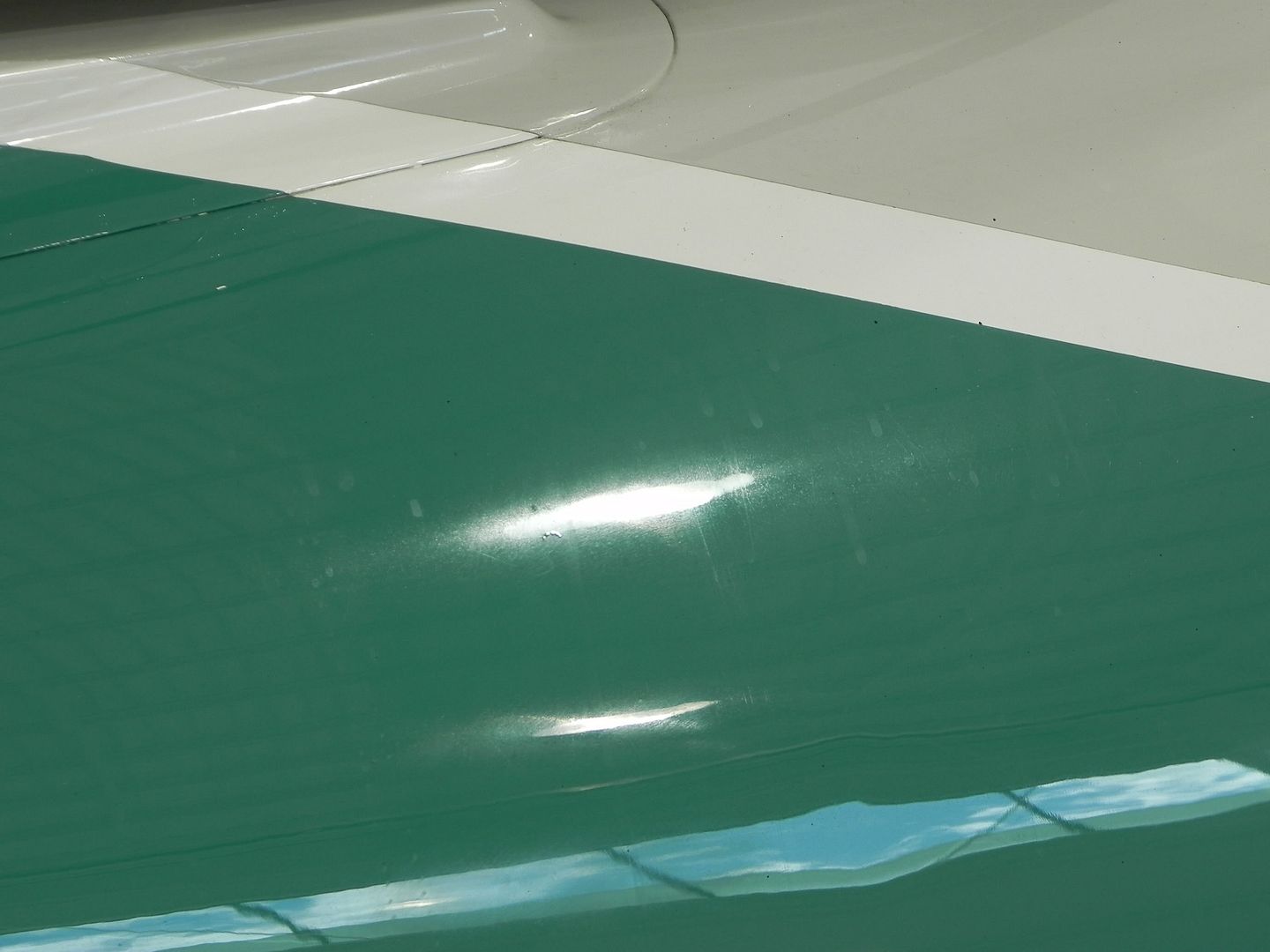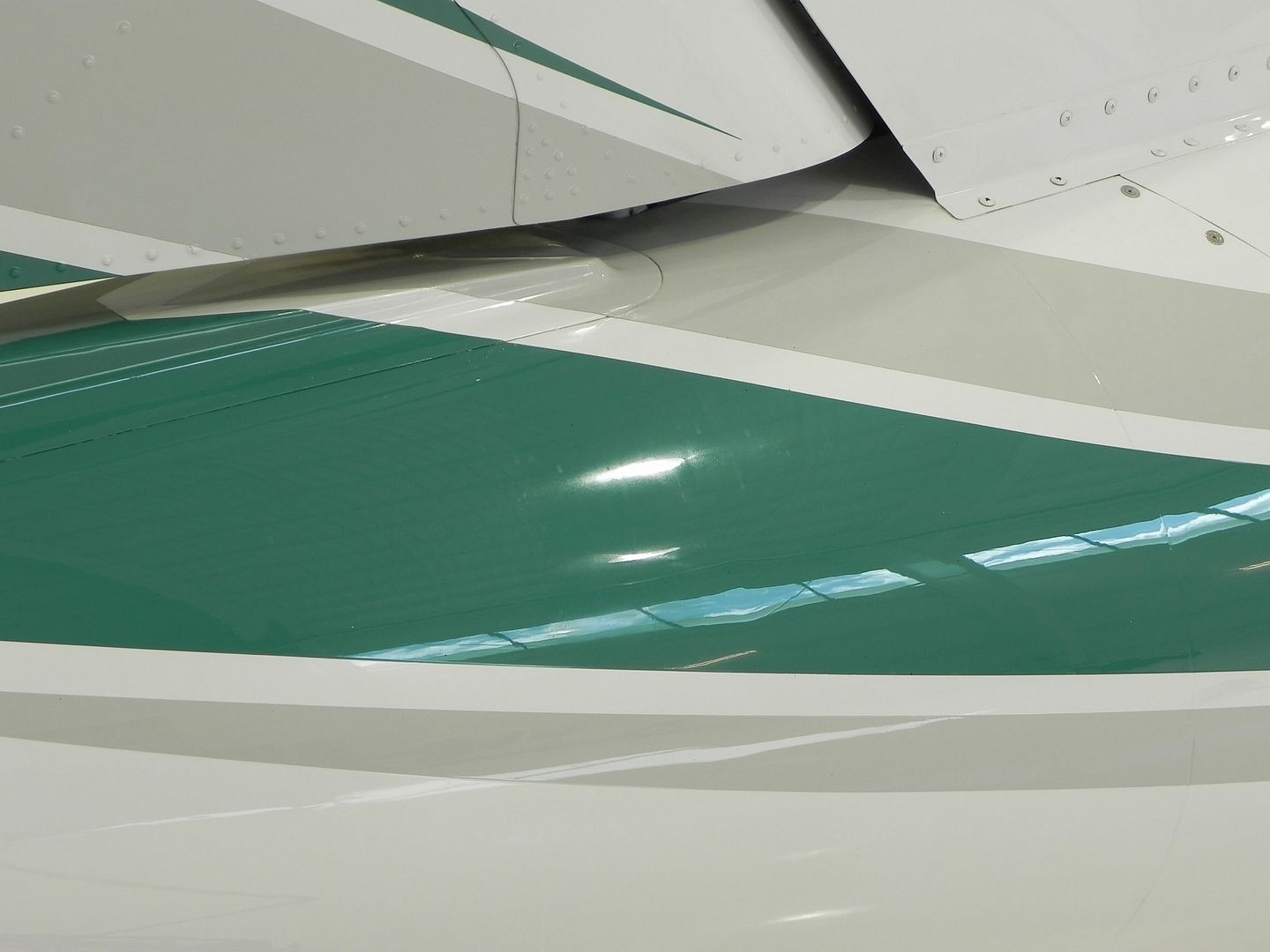 Nothing XMT 360 couldn't handle though.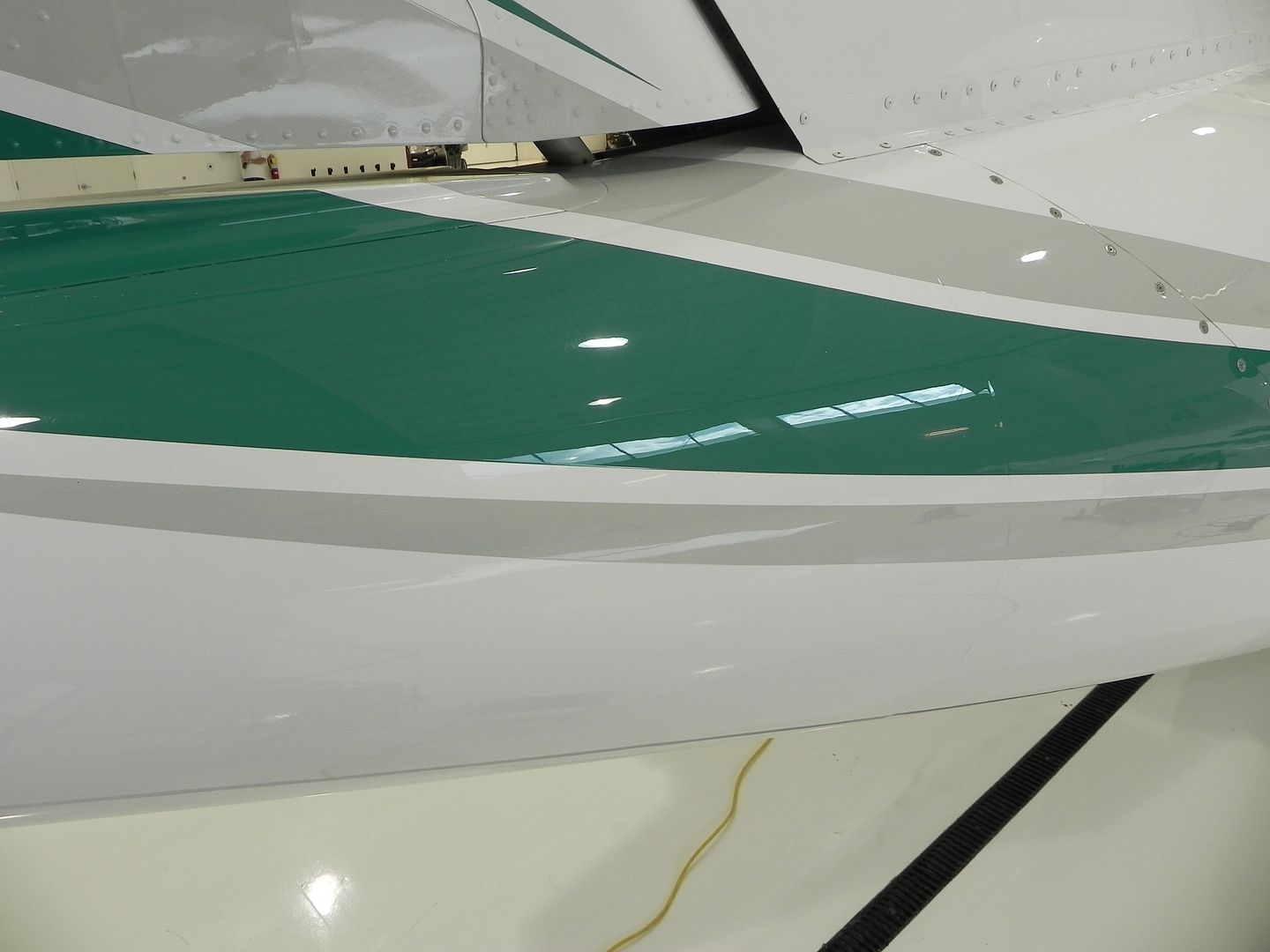 The interior came out looking pretty good too.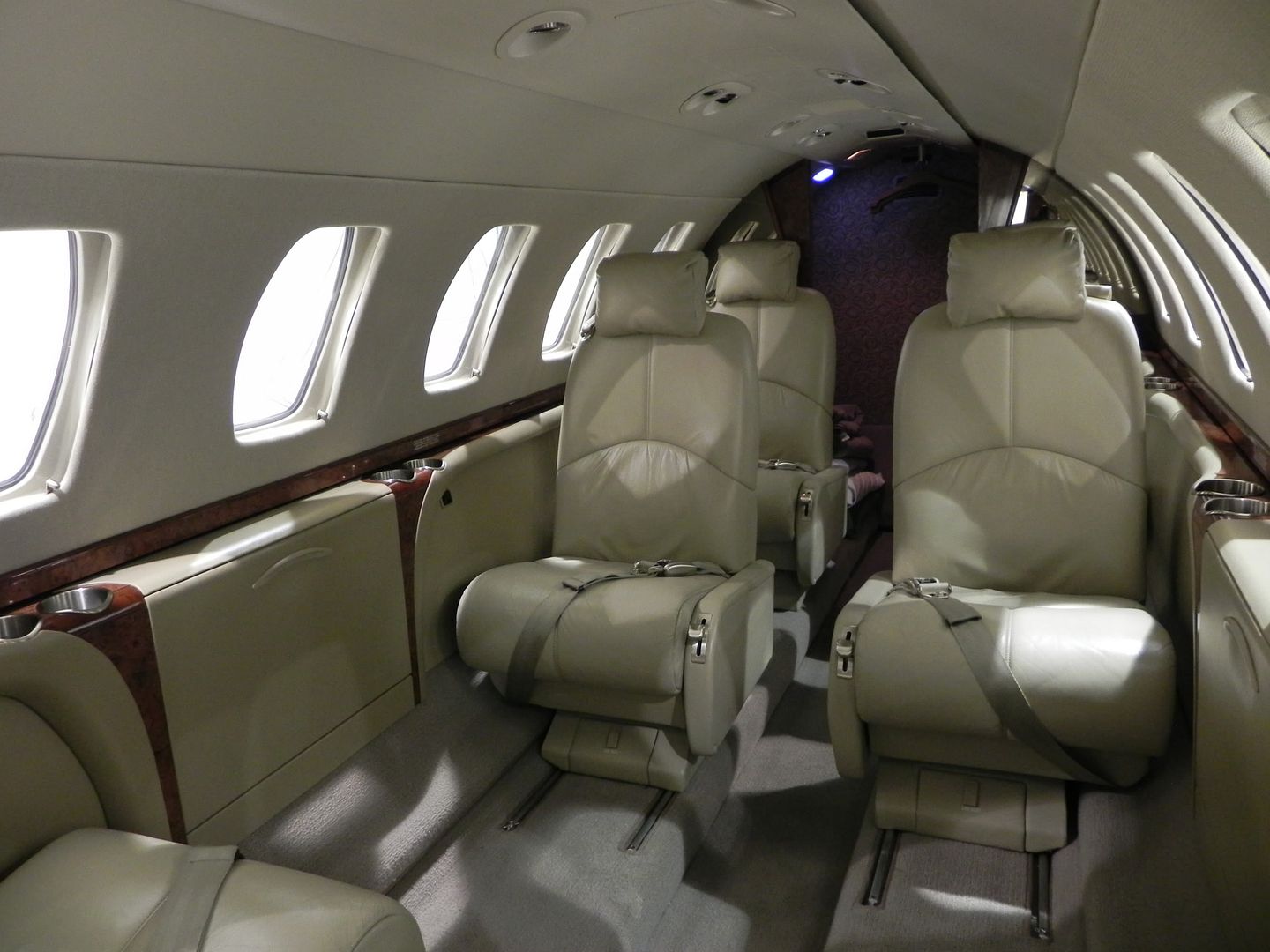 After everything was polished out with XMT 360 and coated with Blackfire, it was insanely shiny. The thing I like most about this combo is how well the white pops afterward. Blackfire is definitely a great product for white.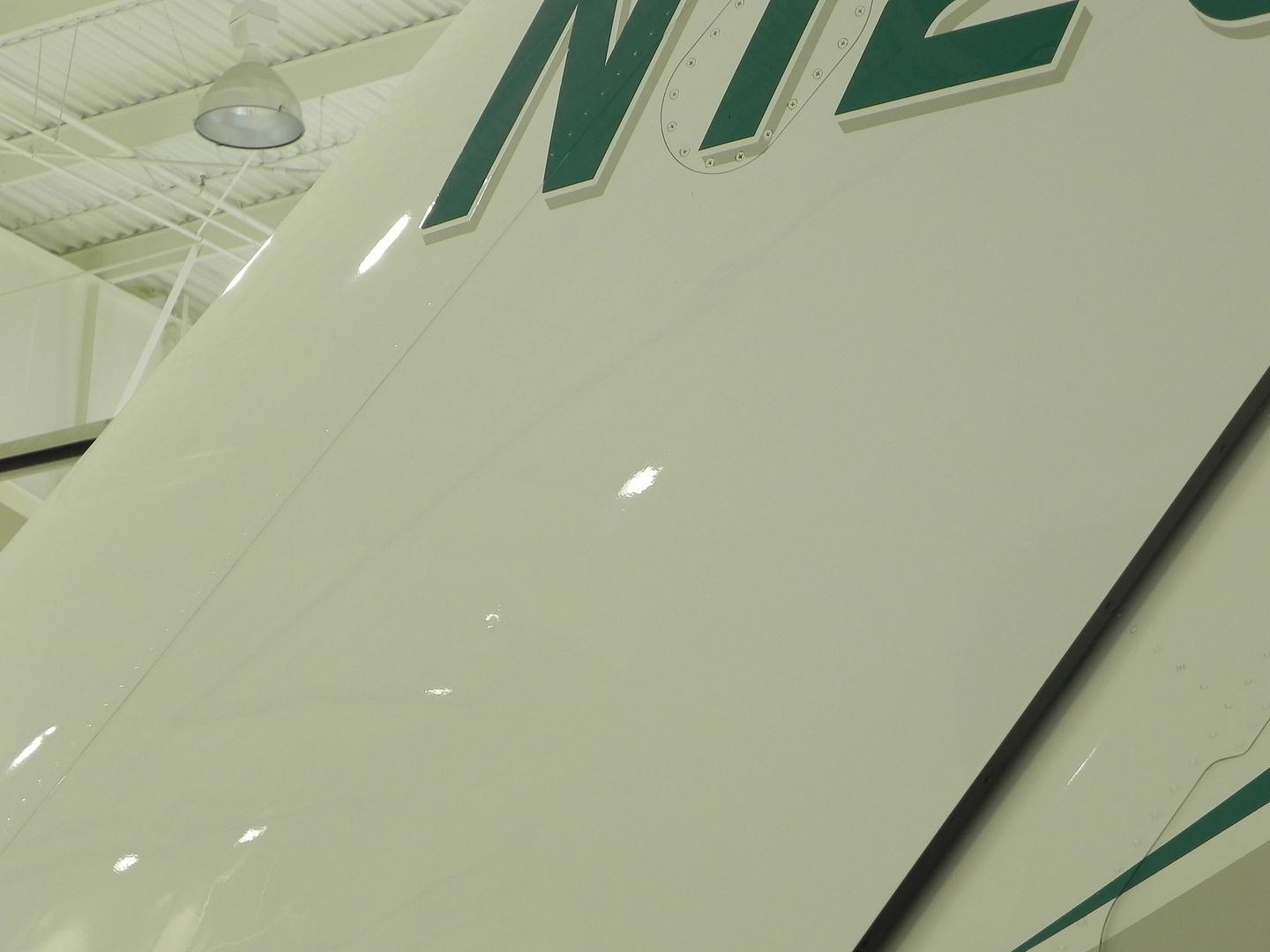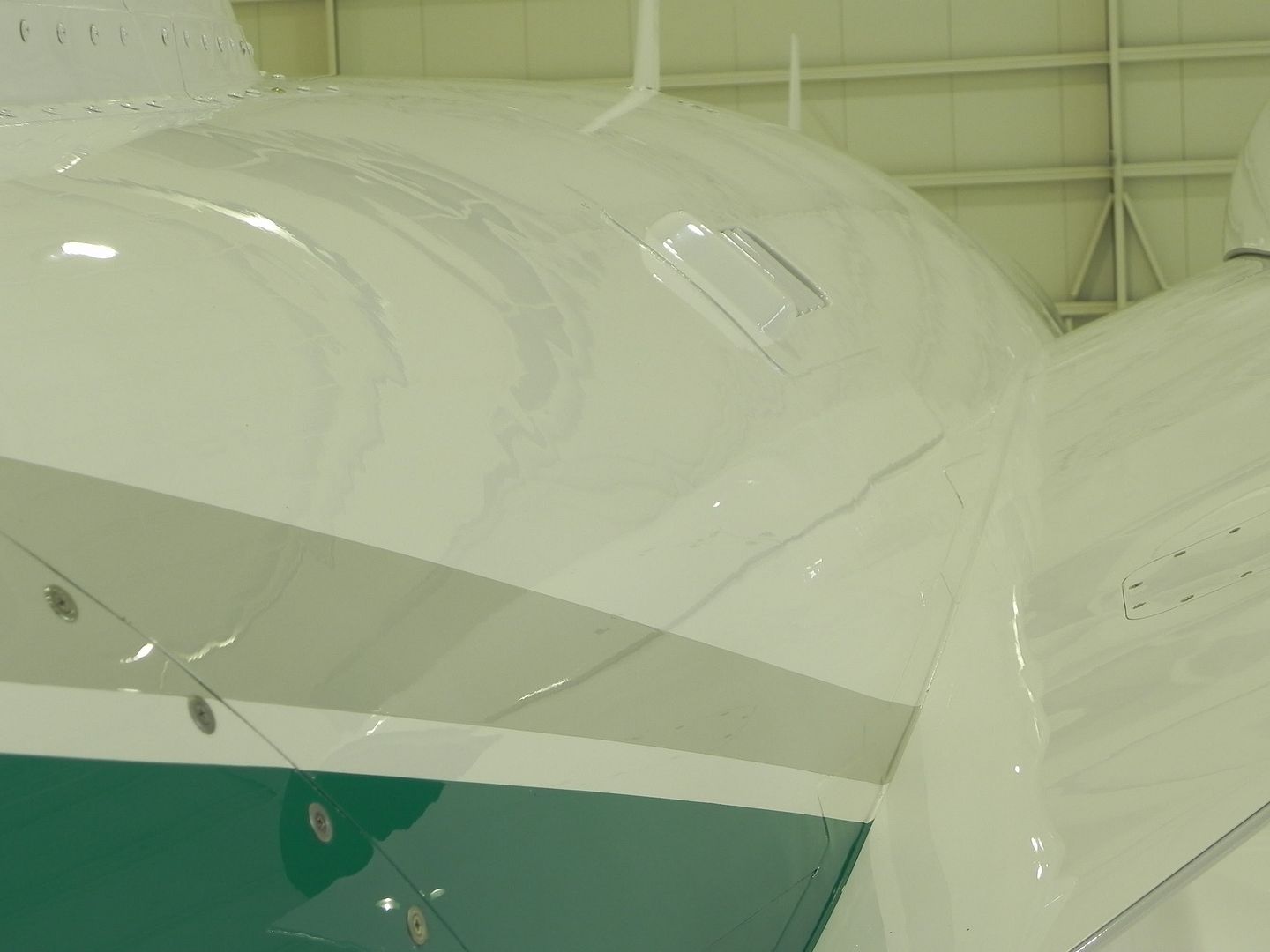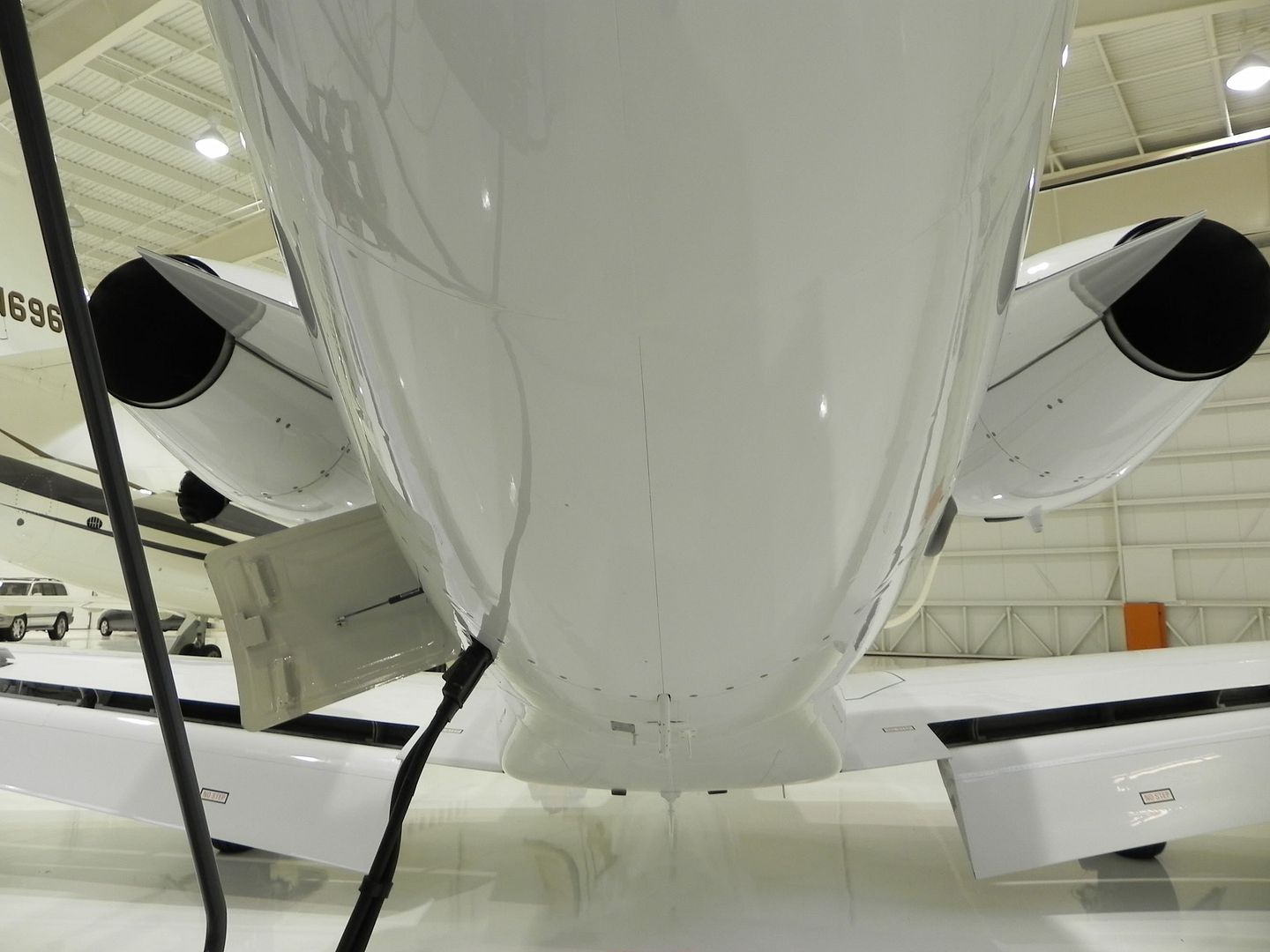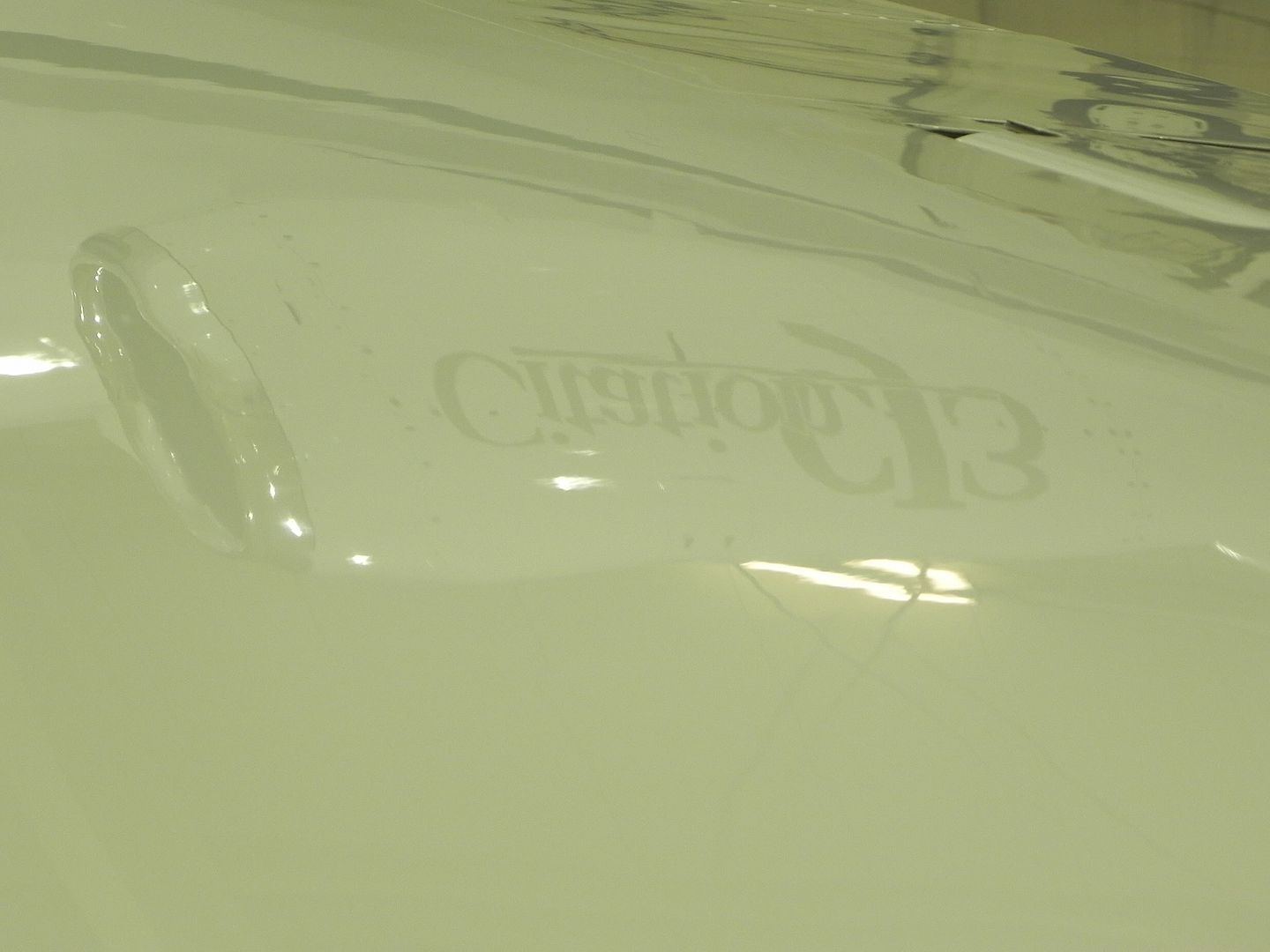 This corner where the cars are parked is where they are going to build my detail bay.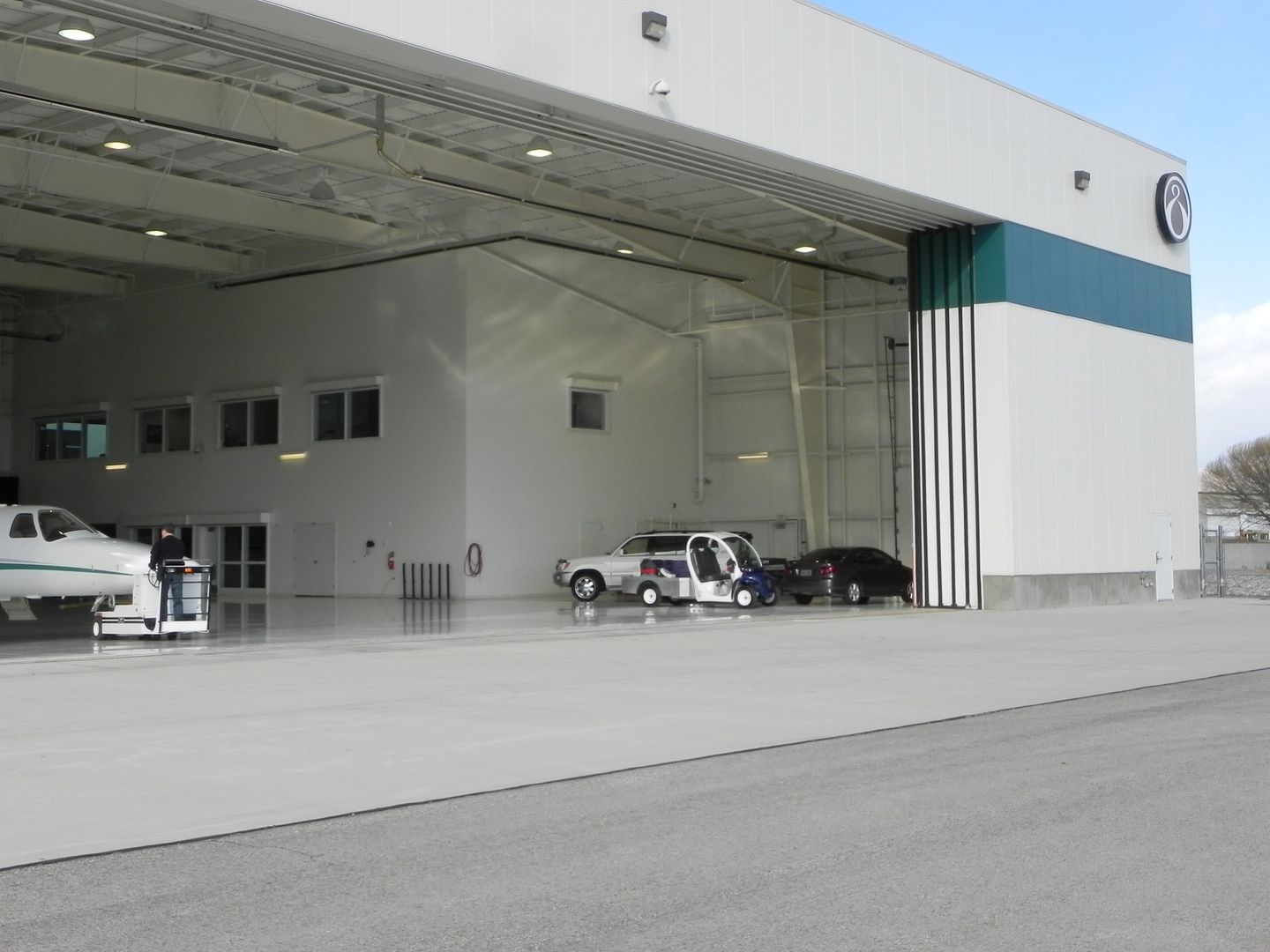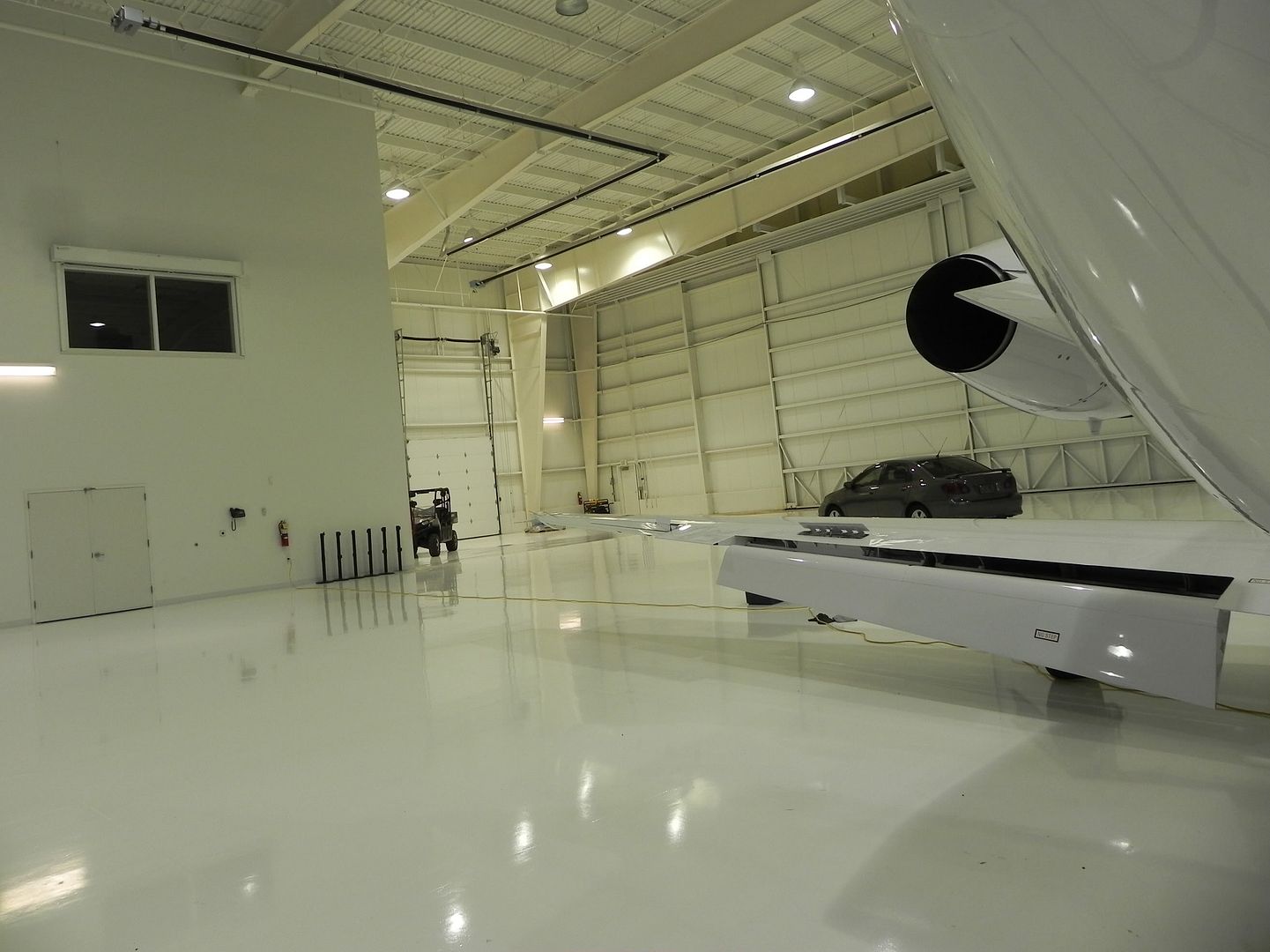 I think that will be plenty of space. Their aircraft will be much easier to stay on top of when I'm there every day doing other things anyway.